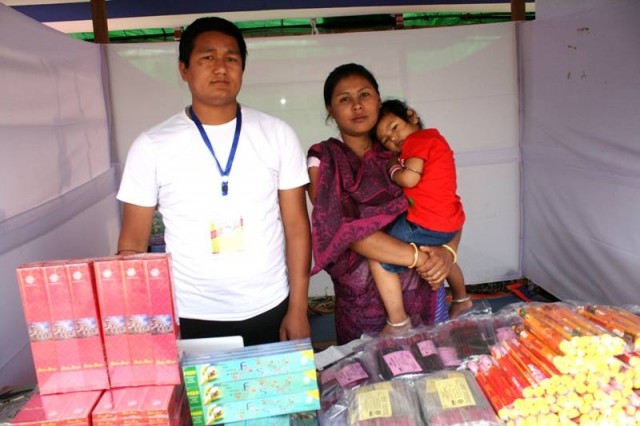 Gurumayum Mohon Sharma, who runs Manipur Incense, is a self made man who shows that educated youths can earn for livelihood by initiating their own business rather than running after white collar jobs. 32 years old Gurumayum Mohon Sharma is a budding entrepreneur who initiated incense dhoop making to cater the local needs of incense sticks. He wants to replace the outside incense sticks with the locally made brands to save the state economy.
Born to Gurumayum Bapu Sharma of Lairenjam Mamang Leikai, Imphal as third son among six siblings, Mohon Sharma studied diploma in Mining engineering after passing class XII from Mekola Gulap Higher secondary school. After having served as mining engineer in many parts of the country for 8 years, he came back to Manipur in 2013 to initiate his incense stick making venture to create employment avenues for the jobless people of the state.
12 different incense stick products of varied fragrance including Leihao, Chini Champra, Mengkruk and Khoiju Leikham, among others are being manufactured under the brand Mohon Agarbatti. He has opened an outlet at Kwakeithel Laishram Leikai. He said that his brand can cover most parts of Imphal areas. As the factory is in infancy stage, it is yet to receive much profit, however, it can now sustain itself with the revenue earned from sale of its products, he said. He has been able to provide employment to about seven people.