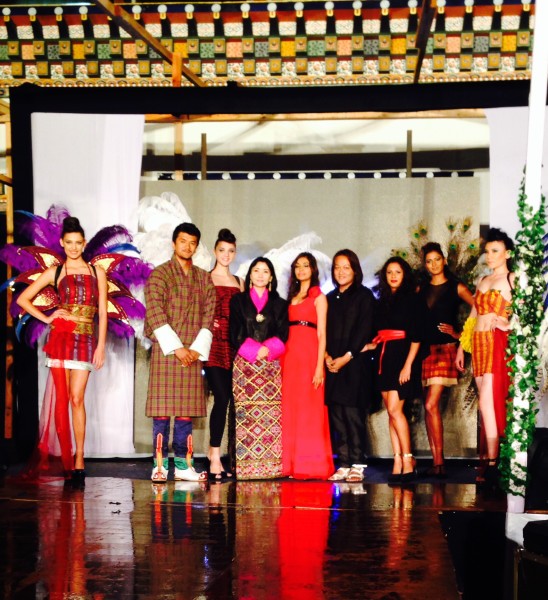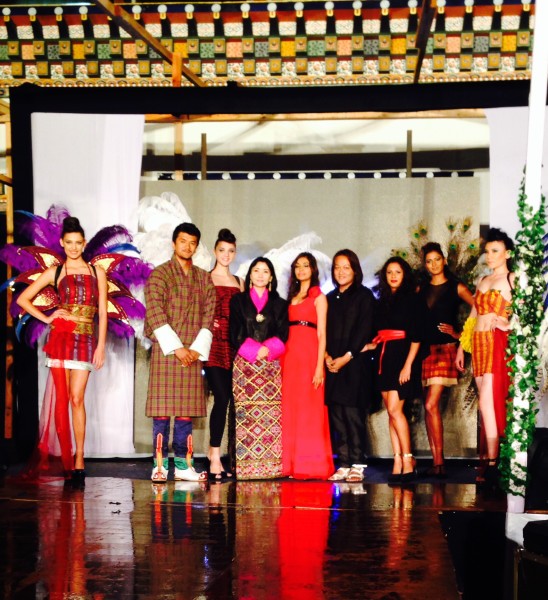 Robert Naorem was invited to showcase his collection at Royal Textiles Academy Bhutan. The show titled Project Bhutan' focuses on promoting Fashion in Bhutan. It was organized in collaboration with Royal Ministry of Textiles Bhutan. The event also brings in close ties between the Indian Fashion Industry and Bhutan Fashion Scene. Various professional experts from India were invited to hold this show.
Super models like Jackei Besterwich, Mitali, Priyanka and two European models walked the ramp with Achla Sachdev taking the ramp as Show Stopper.
The models wore Manipuri traditional wear and walk the ramp exposing the fabrics and rich designs to an eager audience of elites in Bhutan.
Robert Naorem roped in Kumarjit Laishram for showcasing Manipuri Bridal wear at the show.
Ashi Dorji Wangmo Wangchuk the fourth Queen of Bhutan honored Designer Robert Naorem for the magnificent put up in her country.
The event brings good ties between Manipur and Bhutan. Robert also conducted a workshop on self-grooming in Bhutan. The show was choreographed by Renown Fashion Choreographer Achla Sachdev.