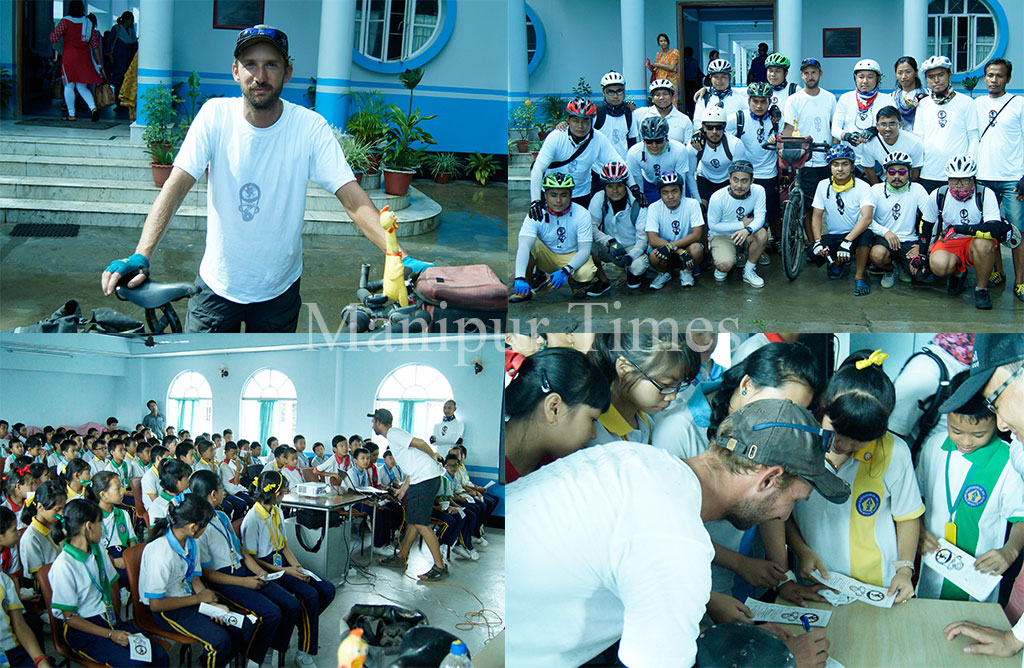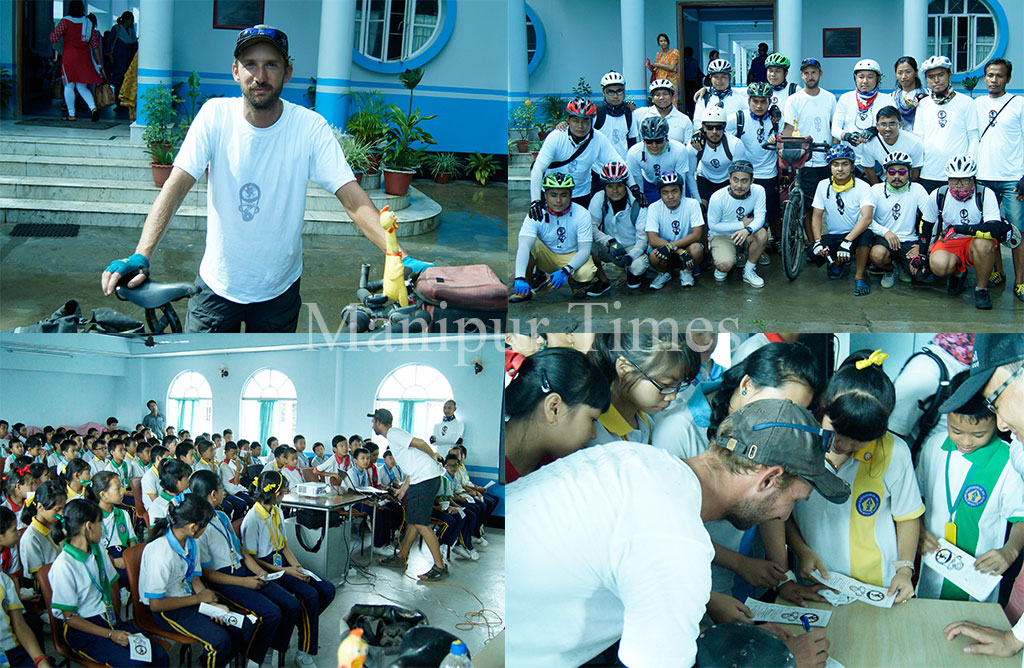 "I left my home in 2010 and I have been cycling through. I have to cross 6 continents so far I have cycled 65,000 kilometers till now. I have to cycle for another year and my mission of crossing 6 continents will be covered, "addressed Steve Fabes who is a resident of Oxford England. Steve was speaking to students of Maria Montesori School Koirengei in an awareness program on Cycling organized by Pedal Attack and the school authorities.
Steve reached Manipur crossing Myanmar. He has to take a pass from Yangoon to reach Manipur. Steve spoke that many cycle tourists will pass through Manipur as the pass is easily available at Yangoon nowadays.
Many inquisitive students asked several question as Steve showed pictures and videos of his journey. Members of Pedal Attack expressed that many cycle tourists from across the world have visited the State and they have been assisting them. Steve expressed his gratitude and comfort to Pedal Attack Mountain cycling group of Manipur for hosting him.
The students were inspired on cycling and the usefulness of it. Health advantage, cost effectiveness, no pollution, less traffic and other benefits of cycling were introduced to the students who rushed to get an autograph from Steve who has been cycling for the last 5 years all the way long from England.
He will pass through Arunachal Pradesh, some other States of India then moved to Nepal and so on. Steve expressed that people in Manipur are very welcoming and hospitable.