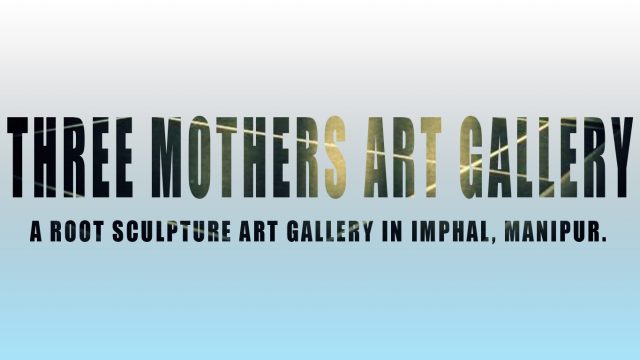 Three Mothers Art Gallery is located at Thangapat Mapal Palace Compound, Imphal East and Manipur – envisages and epitomizes the rich culture and heritage, tradition and history of the state. It was established in 1978, and the 'Three Mothers' signifies the motherland, mother tongue and mother of self.
Shri Gurumayum Shyamsunder Sharma is the artist of the Art Gallery. Born on September 24, 1955, he began learning to sculpt at the age of ten, from his grandfather and he has devoted his life to the art. All his sculptures are carved out of a single root incorporating its natural shape into the design. The themes of his work are derived from nature, the mythological of Manipur and reflections on its turbulent history.
Renowned sculptor Gurumayum Shyamsunder Sharma, single-handedly craved all the work exhibited in the museum, which range from chairs and animals figures to carvings of famous personalities, besides other mythological figures. He received Bharat Excellence Award in 2000. One of his large work entered Limca Book of Records for the Wooden Artistic Figure (Symbol of Peace) in 2005. He was nominated for the Padma Award in 2003 by the Ministry of Home Affairs, Govt. of India, letter no.1/34/2013 Public.