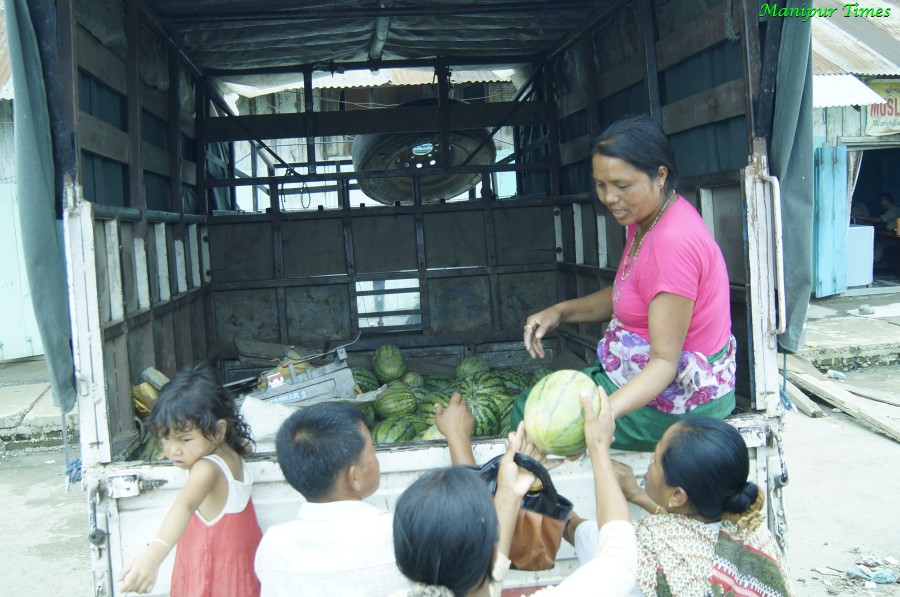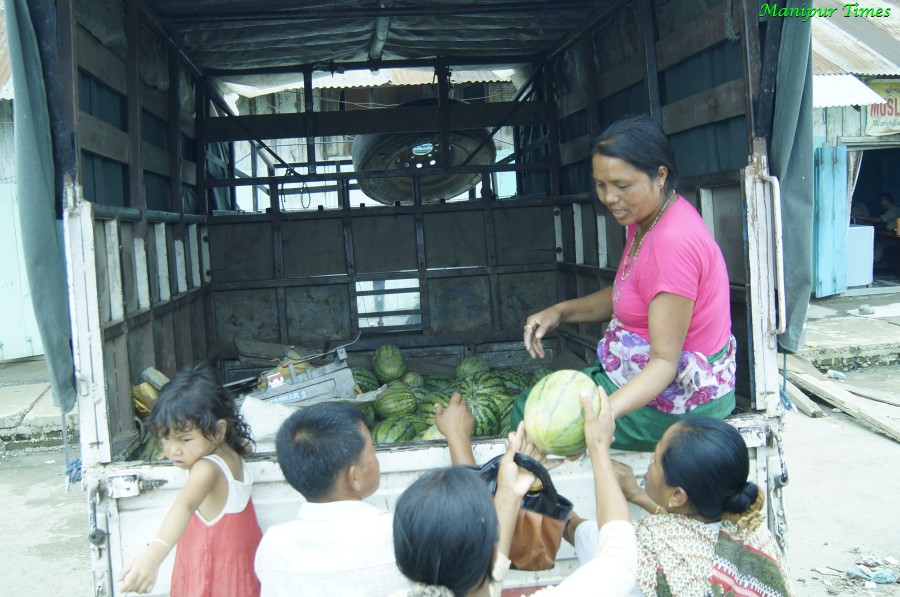 We do not want government job we are happy with our plantation. We came today with a thousand pieces of watermelon. Before 8 am, 500 pieces were sold out at Pishum Keithel as today is Kang (Rath Yatra) festival. The watermelon farmers were spotted at Andro Parking, Wangkhei when Manipur Times interacted with them.
Ibethoi the owner of the farm grows 5 pari of watermelon and earns upto Rs 1.5 Lakh per pari with an annual turnover of Rs 7.5 Lakhs. She is a resident of Kakching Khunou under Sugnu Assembly Constituency where 40 Acres of land are under watermelon plantation. Ibethoi's brother Khunbakchou was the pioneer of watermelon plantation in Kakching Khunou. Ibethoi has been planting watermelon in his farm since three years.
By January or February the farmers are busy planting watermelon. They have harvested their paddy and had stored enough grain. Instead of leaving the open field the farmers grew watermelon which needs lots of water to grow. The farmers dug up ponds and store water for the farm. The fruits are reap during April / May month.
A watermelon weigh around 3 to 5 kg. The standard rate in the market is Rs 10 per Kilogram. Ibethoi was carrying Rs 20 thousand worth watermelon in a Tata DI. She says the bigger watermelon are already sold out from her farm and she was carrying the smaller ones.
1000 pieces of watermelon is an easy sell for a day expressed a happy Ibethoi.  She wishes that the government opens a cold storage at Kakching Khunou to store the watermelon after harvesting as the production is increasing every year in the area.