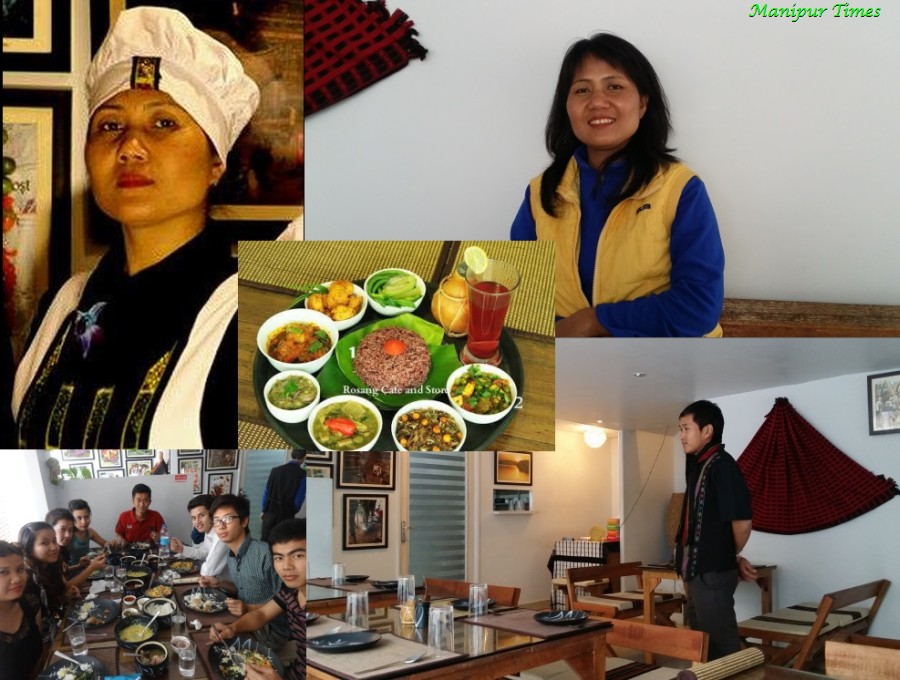 Food is one of the best ingredients to reveal the identity of an individual or a community or a society or a nation. Like the culture, tradition, language, customs and other entities which interwove to present the final splendid figure of a group of people or community food habit tells the another untold story of the group or community. Cooking in kitchen for the family is a very common phenomenon in human civilization but cooking for an appetite for others is not of a common talk.
The family of Mary and her education
Lal Muan Ching Mary Lalboi of Rosang is an Economics Hons., wife to Kham Lal Muan who is also graduated in Economics. Thangsei and Himi are her in-laws. They have three children, one son and two daughters. The eldest one is Rosang, who is pursuing Animation course in Bangalore. Of the two daughters, elder is studying in Xth Standard in Delhi and her name is Mawmawi; the youngest daughter is in Class-I who is also studying there. Mary was born to Pumchindal and Ginmanching hailing from Churchandpur and brought up at Leimakhong; where her father, a Police OC, was posted. She studied in the Army School and it made her gain a good opportunity to learn multiple languages like Meiteilon, Hindi, English and Nepali.
She regrets that when her children started to go to school, she acknowledged that the only language they would learn was only English. To her, education means learning people, their language, culture, life-style and have better understanding of things and the world. Comparing her brought up and theirs, she wanted to bring them up in Delhi where they would get all round education. That is the reason for them to come to Delhi.
The emersion of Rosang in Delhi
In 2003 the family came to Delhi and opened a small food centre, Rosang in March 1, the same year. They catered only Manipuri and Mizo foods. It was a huge success in terms of winning the heart of people, people adored Rosang as it started pulling in home foods and make feel home in Delhi too, she said. Since then, the noble task of promoting the NE started, and it is the reason why people reared Rosang as their own venture. 5 years later in March 1, 2008, they extended another branch to Safdarjung Enclave catering the same menu and stuffs. In another 5 years, Rosang extended to high-end place at Hauz Khas Village, Delhi on March 1, 2013. That time, embracing all the cultures and food habits of the eight NE states under one table after years of researches, trials and experiments to unearth the hidden treasures of the paradise, which has been remained unexplored and under-estimated.  "HERE RISE UP THE GIANT TO DO ITS TASK," was the slogan toward promoting NE in mainland India. She always wanted the world to know what kind of paradise is the North East.
Dissolve of Rosang at Hauz Khas Village, a story to tell and a history to record
Rosang feel safe and secured to the government of India for protecting the environment of the land. Due to environmental issues, many eateries in Hauz Khas village got shut down towards the end of the year on 12th of October 2013 wherein Rosang being one of them. She felt sorry for the act but during that short period of Rosang in Hauz Khas Village, the North East began curving its beautiful shape in the heart of the capital and across the boundary, participating in several Festivals including worth mentioning North East Festival held during early November, 2013. Rosang, being officially invited, attended International Film Festival 2013 held at Goa and came back with a memento. And many more such prestigious events were on the queue. A short stay Rosang at Hauz Khas Village was a happy ending anyways……it is a story to tell and a history to record, recounts Mary.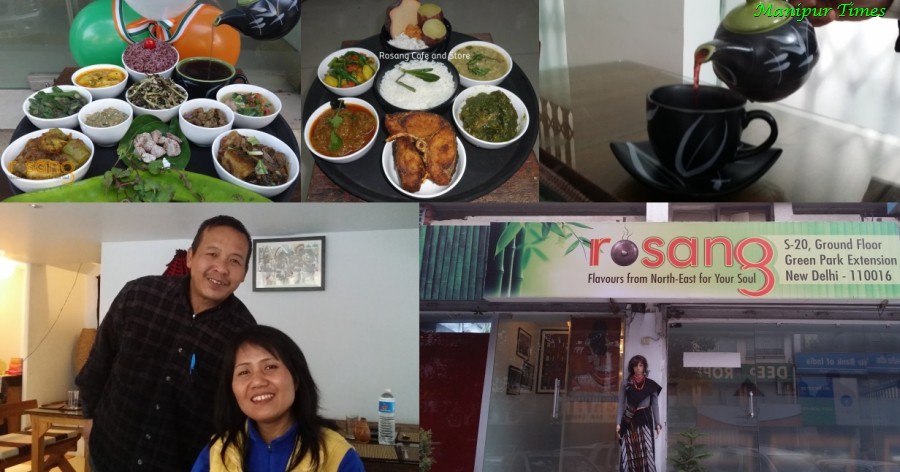 Gratitude to all known and unknown on rebuilding of Rosang at New Delhi
Rosang stayed at the heart of the people. The customers buildup during its stay in Hauz Khas Village did not want Rosang to permanently closed down, so with the encouragement and emotional support, Rosang came back in full swing at S – 20, Ground floor, Green Park Extension, New Delhi, on the 9th of January, 2014. For which she extend her heartiest thanks to all brothers, sisters and friends from all over the country for whose support today Rosang could shape up once again to promote the NE regions. She especially thanks to those who supported her unconditionally, be it their idea, times or creativity help that made able het to manage everything perfectly. To brothers of mainland India, she thanks for actively participating at the rebuilding of Rosang, North East shine mission. And seeing such trust and boost from them, it is a promise by Rosang to make the North-east shines bright in the country and outside the boundary.
Message from motherhood
Being a mother, she narrates from the bottom of her heart that she had sacrificed her life for her children. Time goes by and the kids grown up too, "I know that I always wanted to do something very very big for my people but at the same time I too wanted to make sure that my children should not miss me even for a second, as I live and die each day for them." Mary says.