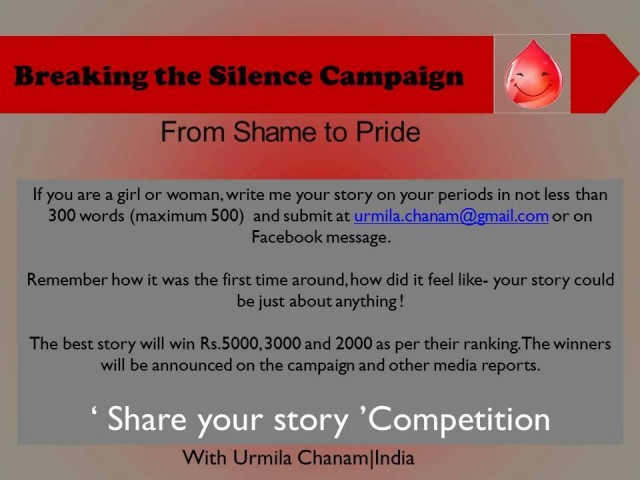 Breaking the Silence Campaign hereby announce 'Share your Story' Competition for girls and women in India. Participants from overseas are encouraged to participate too.
Entries will also accepted from guys who have a story to tell – what a great milestone that will be!
Write on!!!
Last date for submission 31 May 2015
For those who are not on Facebook they can send entries by email to [email protected] or [email protected] with the Subject line " Breaking the Silence – My Story".
Get connected here with Urmila Chanam @ https://www.facebook.com/urmila.ch