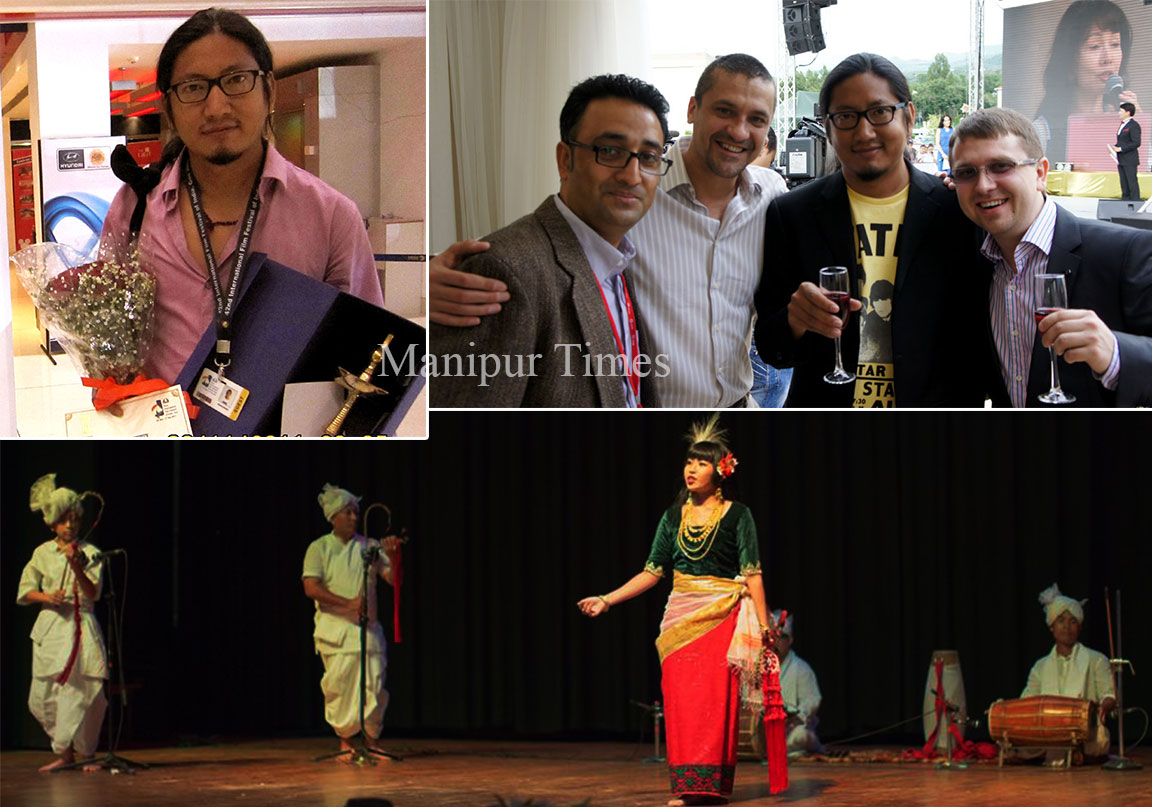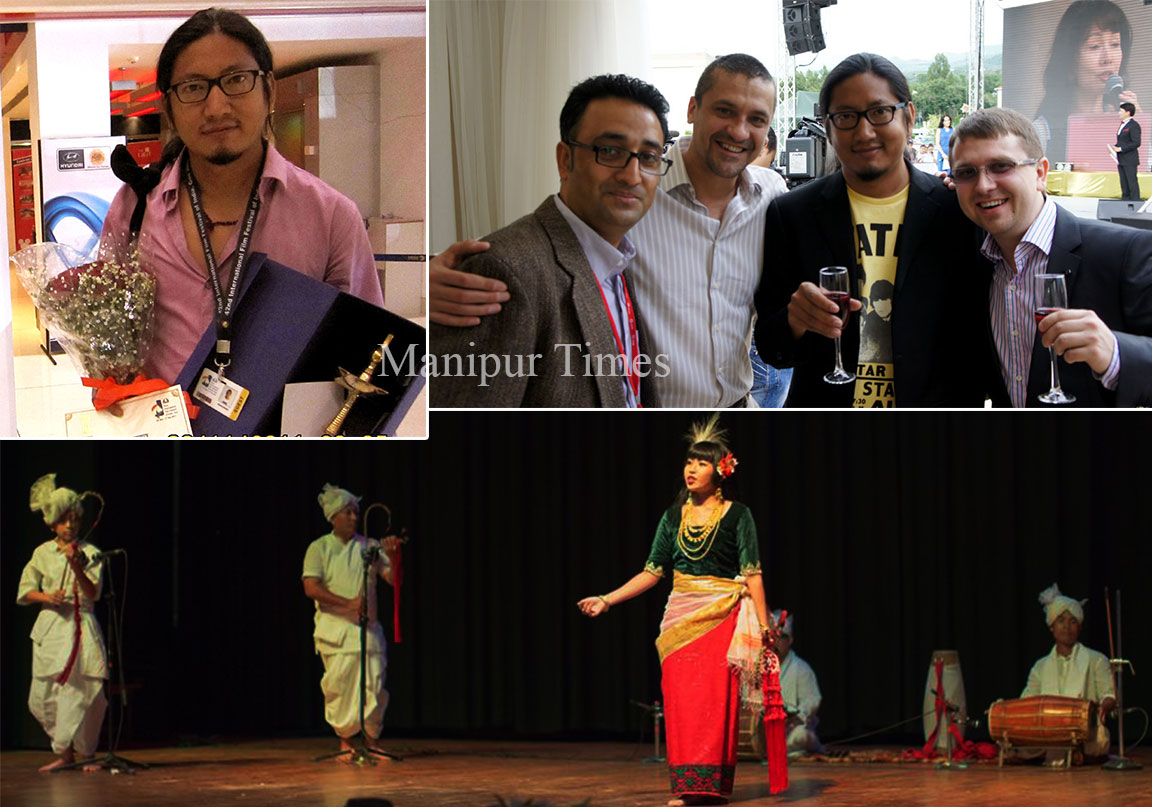 "In this globalised world, the indigenous people of the northeast India have become a race of receivers. Look at the technology around us, our dress, lifestyle, our education; everything has been imported from the outside world. If you ask what is our contribution to the outside world? There is nothing". 
Propelled  by this thought process; the award winning filmmaker Oinam Doren is now on his latest mission to produce a music CD album and a DVD by the budding young talented Manipuri folk artiste Mangka Mayanglambam titled "Chingda satpi" which he plans to release in the month of August this year. The limited edition music CD will comprise of 8 folk songs and 2 contemporary versions of two selected folk songs fuse with guitars, drums and bass. The DVD will contain a music video and a short film.
"A huge amount of money is required for this project.  And investment is a huge risk as piracy has collapsed the music market. So I decided to raise funds through pre-order of the CDs & DVDs. I am grateful that some people have donated generously and I am planning to acknowledge their names in the creatively designed multi-folder CD/DVD cover."
Doren also reiterates that it is not a money making venture. "When I was growing up as an adolescent, I was looking for role models, someone I could identify with and I found them in the form of rock stars all around me in MTV, magazines and music cassettes that were all over the place. So I grew up trying to imitate them whose lifestyles were quite alien to my culture or context. In Mangka I see the talent and personality to be our next culture icon, someone our new generation can identify with and get inspired". The Manipur society is filled with talented artists but they remain and perished in the local domain as none of them has the communication or marketing skills.  According to Doren, he doesn't want artist like Mangka to perish in Imphal valley like the flower 'ingellei' growing in the hills that remain unnoticed. He wants her to be our cultural ambassador around the world. "I have some experience with how the national and international music concerts and performances function. A good quality music CD, a slick music video and an artist website is a good starting point. From there, very smart networking and marketing to the right people can put her on a jet plane".
 Ourvillage Films, the Company founded by Oinam Doren that is doing the production of the 'chingda satpi' music project was established in 2008 with the objectives of making local films for an international audience. In that same year, he could win development support from Goteborg International film festival, Sweden for a feature film project out of hundreds of applications worldwide. At present, it is working on a number of major projects that are in various stages of production. The films produced by Doren under the company are listed in IMDB, screened in a number of film festivals worldwide, won awards and is being distributed by the Times Group.  The DVDs are available in all leading DVD stores across the country and online shopping sites like Flipkart, Amazon, Times shopping etc. He is also the Winner of the National award, the highest filmmaking award in India given by the President.  
Doren also writes on contemporary music, cinema for magazines and is invited regularly to conferences and seminars across the country to deliver on independent filmmaking and indigenous music.
Any individual who wish to pre-order or contribute to the 'Chingda satpi' music project can do so by writing to him at [email protected]. For individuals in India donating Rs.500 will be presented one CD+DVD while Rs.1000 donor will be offered two CDs+two DVDs. Three CDs+three DVDs with an autograph by the artiste will be offered to Rs.1500 donors. Individuals or organisation that contributes more than Rs.3000 will be honoured with their names in the CD+DVD multi folder cover in addition to the gifts.
It is very difficult to find a folk music CD in the market while CDs for Manipuri modern songs, Bollywood and western rock/pop are easily available. In this context, Doren shares with us his woes.  "Recently, two filmmakers from England came to Manipur to shoot a film on the world boxing champ Mary Kom. I wasn't happy with some New York filmmakers who used bhangra music, tabla and sitar on a base ball film set in Manipur.  So one evening, I told these London filmmakers of the musical crime the New York filmmakers committed and they should not repeat it. They demanded to give some music CDs to sample the local folk songs and music. But none were available in the market.  So I took them to oja Mangangsana, the artistic director of Laihui. A contract was made and some music delivered as score for the film".
In order to nurture our rich cultural heritage, we need to cultivate more cultural icons in our society.  We are exposed to our folk music only during festivals which happens once or twice in a year while our younger generation are exposed to other alien music and culture everyday through television, music and movies. If we have to lure back this future generation to our culture and identity, we have to flood our media and the market with much stylised local cultural content.  They may even find its way to the international market just as the American music industry has done here. This are some of the reflections Doren made to me about his initiative to produce such a music project 'chingda satpi'.
I walked away with the thought lingering in my head that any art work produced with quality will surely be able to spot a niche in the international market just as the Korean music oppa Gangnam style that became famous globally. Can 'chingda satpi' take our folk music on a jet plane is a query time will tell.