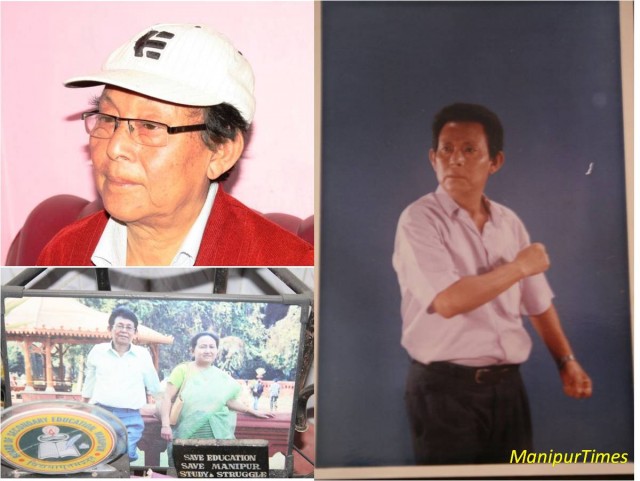 Comedians occupy a vital role in films or plays. They make the audience laugh through amusement and most often work by exaggerating characteristics for humorous effect. Manipur is a land of art where many great comedians who tickled the fancy of much audience were born. Manipuri people cannot forget the flavor of Ipom, a peculiar Manipuri comedy art which made the audience laugh for years.  With the popular comedy play Ipom vanished after death of  famous comedians like Chaoba, Tombi, Babu etc., comes Nokphade, another genre of comedy series to cater to the ever increasing demand for comedy drama, with new faces of comedians like  Huirem Manglem, Joseph, Rangilal, Kuber, Happy Rajen and Surmangol etc. to uphold the legacy of Manipuri comedy art.
His yester years   
70 years old Huirem Manglem is a noted veteran and multifaceted comedian with artistic talents a person could possibly imagine who have won high accolades from the people for his funny acting in films, dramas and Shumang Leelas.  He is still popularly known as "Ta Tomal", a role from one of his Celluloid films "Lamja Parsuram" wherein he appeared as a comedian. People still admire Manglem for his comedian role in dramas, films and Shumang Leela plays.
Born on August 1946, Mangem is the only son born to late Huirem Tonsingh and Huirem ongbi Purnimashi Devi of Sagolband Meino Leirak. Manglem was highly motivated to be an artiste by Loitam Yaima, a Moirang Parva artiste, who happened to be his neighbor. Besides, he inherited the artistic talent from his father, a painter by profession.
"Every day, many students came to the house of Loitam Yaima for learning Moirang Parva. I used to watch their activities keenly through a bamboo grove growing nearby our house. After having watched the activities, I re-acted their activities to myself and sang Moirang Parva alone at my home", recalled Manglem.
Manglem married with Khomdonleima and is now a father of two sons and two daughters. He is the father of Huirem Bishesh, a noted Shumang Leela Artiste acting female role. "You can even count I have three daughters and one son", Manglem kidded.
His eldest son has completed Master of Tourism degree while Bishesh completed graduation in Fashion designing. One of his daughters is working in a Bangalore based company.
Meeting with GC Tongbra
Manglem passed his graduation from Imphal College. During his school days, he participated in many competitions of debate, recitation and dramas etc. He said that always managed to make the audience laugh while taking part in such competitions. Once his acting in a drama competition in his college caught the eyes of noted Manipuri satirical writer GC Tongbra that the latter suggested Manglem to join his Society Theatre. Manglem readily agreed to the proposal and started his career as a drama artiste under GC Tongbra's Society Theatre since 1967.
Dramas he acted
He acted in many dramas including Mani Mamou, Chananaba Khainaba, Sanagi Saji, Kalpanapautgi Ningthou, Tapta, Chingi Khujai, Ngabongkhao, Kumari Rambhagi Mang,Chakprani, Bir Tikendrajit. Manglem was highly acclaimed for his role of a poor servant in the drama Leishabi Chithikhela.
His Films  
The artistic talent of Manglem is not limited to dramas only. He also acted in many Celluloid films like Imagi Ningthem, Khuthang Lamjel, Khonjel, Paokhum Ama and Lamja Parsuram.
He also acted in video films including Keidoungei, Loigadage Imungee Lanjao, Warisina Hanjillakpada, Oneday, Laibak Phaba, Nokphade comedy series, Napal, Meehatpa, Nungshi Pheijei among others. He acted in some Tele plays including Inspection, Loushitta Khajana Thiba.
Served as Joint secretary of BSEM
Manglem joined the government service in 1972 and retired as joint secretary of Board of Secondary Education Manipur in 2012. He said that it was hard for him to act in dramas, films amidst his busy office schedule; however, he coped with every odd to fulfill his passion for art.
Shumang Leela plays he acted
Retirement from the service did not stop the acting career of Manglem. He started acting on the stage of Shumang Leela as an artiste of Sangai Artiste Association which urged him to join the party. Being the artiste of the Leela party, he acted in Shumang Leela plays including Mou Ama Mangkhre, Koklaroidaba Pifam, Maibado Maibido, Sanaleibakki Sanatombi, Khongphamsimadi Hallaroi among others. He also acted for Naharol Khongthang Artiste Association.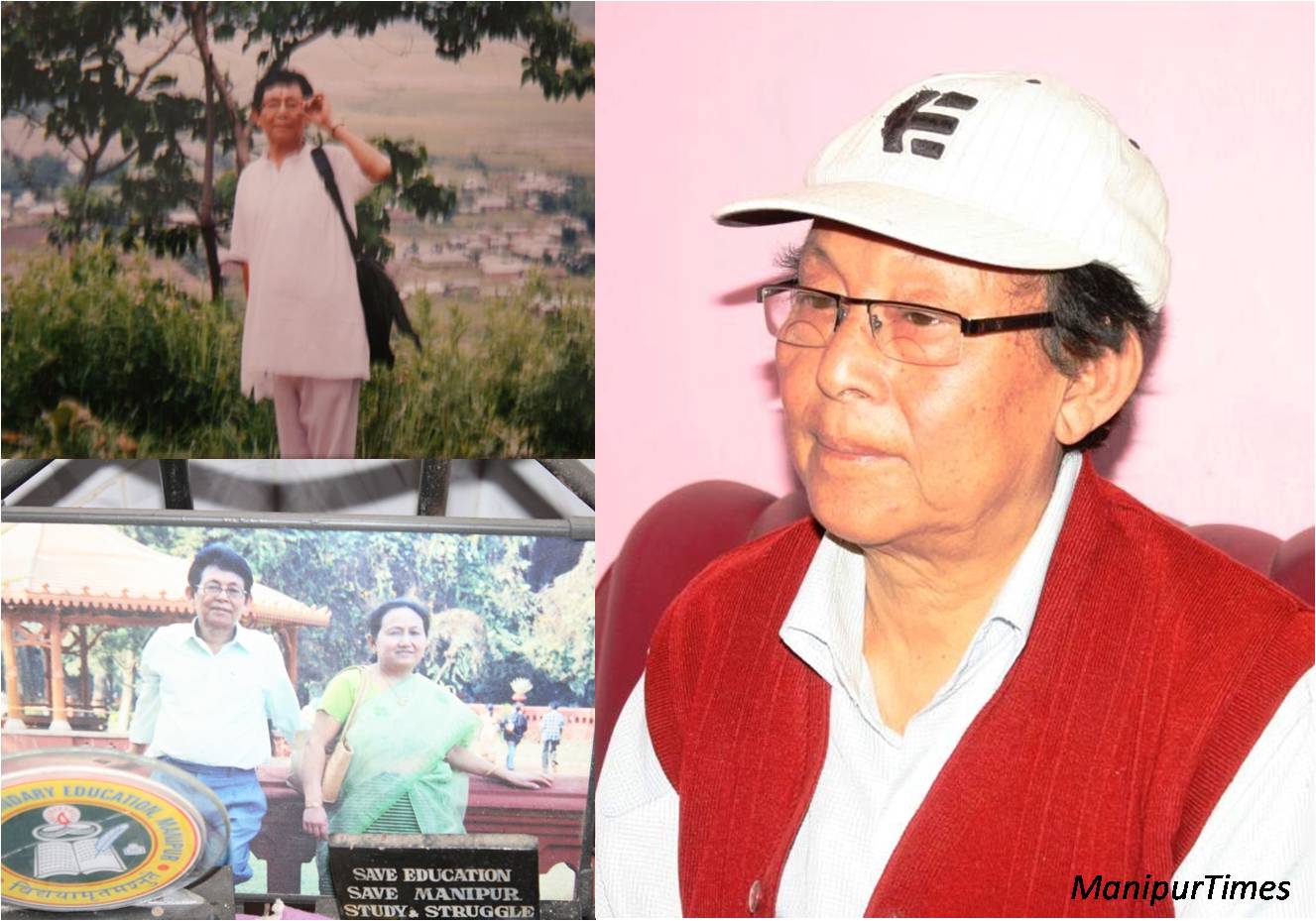 Elderly age forced him to leave Shumang Leela
Despite his passion to continue his acting career, Manglem was compelled to leave Shumang Leela art due to his elderly age and physical weakness. During peak season, a Shumang Leela party receives many show invitations from the people and has to move from place to place to stage play till late night. However, it was hard for him to perform three four Shumang Leela shows in a single day.
Showing credibility in the art, Assam Manipuri Sahitya Parishad once conferred him with the title Mehamoor of Manipur.
Message to young singers
Manglem said that adherence to strict discipline and respect to elders is essence of artistes. Every artiste, may be singer or dancer needs to maintain strict discipline and pay due respect to his seniors apart from learning the art he loves with a determined effort. In early days, artistes showed respect to their teachers by touching their feet. This phenomenon has completely changed now and discipline and respect which is supposed to be maintained between the student and teachers is fading away from society, he lamented.