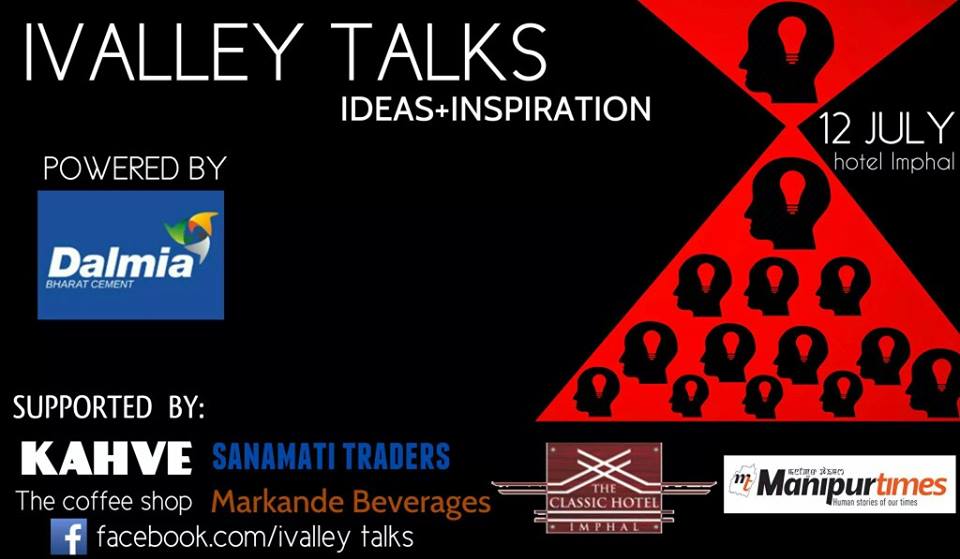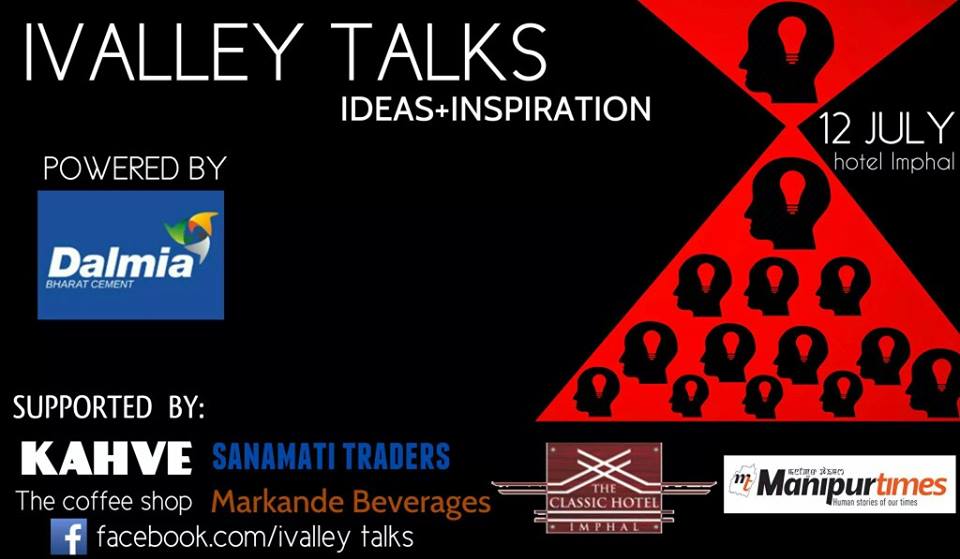 Ivalley talks is a full-day independently organized talk event.
https://www.facebook.com/pages/Ivalley-talks/234712766726080
SPEAKERS
1. Kishalay Bhattercharjee-journalist,author, trainer.
2.Kamesh Salam – Founder World bamboo Foundation.
3.Robert Naorem – Designer.
4.Dr. Shantikumar meetei -Mr.World.
5.Niranjan Lairenjam – Social Entrepreneur.
6.Guru Rewben – singer.
7.Limaben Jamir – Initiator NEIMUN.
And more.
Our Goal
Our goal is to bring together bright minds to give talks that are Idea-focused, and on a wide range of subjects ,to foster learning , inspiration and wonder- and provoke conversation that matters.
Objectives
1.Sharing Ideas
2.Personality Development
3.Innovation
4.Enlightenment and implementation of new Ideas
5.Inspirations
Date -12 July 2014
Venue-Hotel Imphal.
Entry by Registration fee of Rs 150 only.
For latest updates
https://www.facebook.com/pages/Ivalley-talks/234712766726080