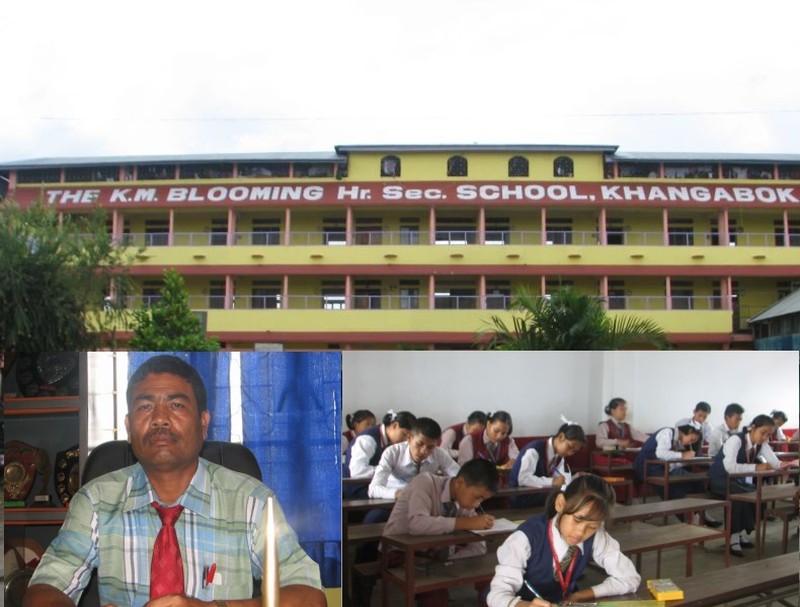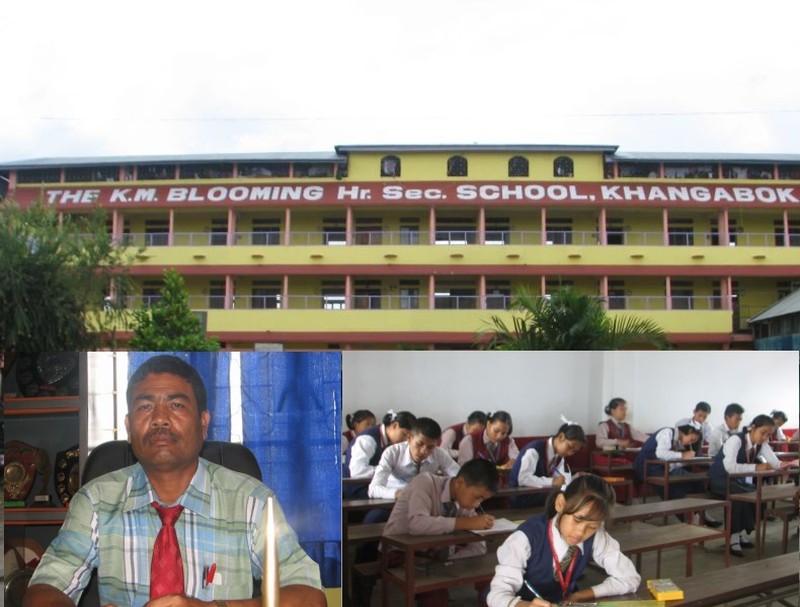 With an ambitious vision to provide world class education to the younger generation of the state at a pollution free and peaceful environment, far away from the noise of city areas, KM Blooming School came into being in 1988 with the motto 'Learn, Moral and Society'.
"With the unending efforts of staff and support from people, we have been able to achieve wonders beyond our imagination. In the journey of 24 years of service in providing education to children, the school has been able to produce above 90 percent pass percentage every year in the HSLC examination conducted by the Board of Secondary Education Manipur. Interestingly, the school has recorded 100 percent pass percentage for three consecutive years, right from 2011 to 2013. We are trying to keep this record up in the years to come as well".
In a recent interview with the Manipur Times, Kh Menjor Singh, founder and principal of KM Blooming Higher Secondary School, Khangabok, Thoubal district shares the journey of this prestigious institute.
In recognition of his contribution in the field of education, Sanati Sahitya Academy National Award 2013 was conferred on Kh Menjor by Damodar Natyagruh, Mumbai on 26th April 2013.
The school has fully digitalized campus, smart class facilities and audio-visual library etc. Moreover, it is among few schools in Manipur which are providing world class education facilities, claimed Kh Menjor.
KM Blooming School is a co-educational senior secondary school which was established in the month of August, 1988. It was recognised by the Government of Manipur under order No 46/1/79-ED (V) (III) dated December, 1994 and Board of Secondary Education Manipur in 1999. It was affiliated to the Council of Higher Secondary Education Manipur in 2012 for Science and Arts streams. The school has classes from Nursery to class-12.
The aim of the school is to prepare young boys and girls mentally and physically fit for the challenges of life by giving good education. The school seriously put in effort to equip students capable to stand on their own feet, creating a good moral based society without which there will be no peace, harmony and development.
"Frequent crimes and killings are occurring in the state, and it can be attributed to lack of morality on the part of our youths' mindset. To bring morality in the society, moral education with a special focus to the youth is the need of the hour. School is a workshop where the behaviour of the students is rectified or modified so that they can go in the right path of life", Kh Menjor observed.
The school is located near Khangabok Bazar of Thoubal district, 25 km away from the capital city Imphal along national highway-2. The school has a friendly structure offering all relevant high quality components such as computer centre, sophisticated laboratories, sound proof lecture halls, recreation hall etc. The institute has an extensive area of 30 acres adorned with an elegant campus where students find vast playground for sports and leisure activities. It also has a swimming pool where the students are taught swimming as a compulsory discipline in their academic activities.
Fully computerised and well-furnished airy library with more than 1000 books of different subjects makes the institute unique and an excellent centre for learning. Science related journals and magazines besides various newspapers are available in the library. The library hall can accommodate over 500 students at a time. The computer laboratory offers the students a perfect lecture hall with well-placed systems for practical purposes. Internet, web site server, D-link facilities are available at the school.
Presently, about 5600 students are studying in the school which is being run by 144 teaching staff. Around 1200 students are staying in the school boarding.
With suggestions from parents, guardians and staff, the school was upgraded to higher secondary level in 2012. The school provides incentives to all meritorious and hardworking students.
Incentives being provided:
(1) Free admission+Free textbooks+Free uniform+scholarship to position holders in HSLC exam
(2) Free Admission+free Tuition fee for students securing 90 and above in the HSLC exam
(3) Free Tuition fee for students securing 80 PC in HSLC
(4) Half exemption of tuition fees for those securing above 70 PC added the principal.
Facilities presently available at the school
(1) 30 per cent concession in admission for regular students of the school.
(2) WiFi campus with internet facilities (educational purpose only)
(3) Smart class technology
(4) Large green campus with swimming pool, green park playground 
(5) Many other extra-curricular activities.