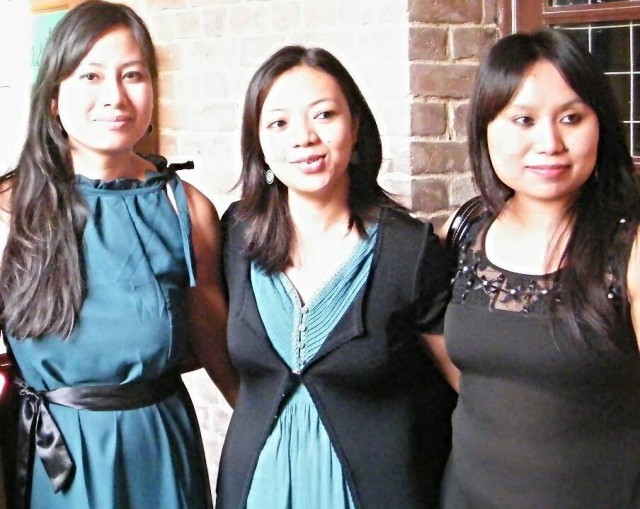 S02E01 FindingTheVoices: Meeting the Authors of the book "Tattooed with Taboos"
Guest Speakers: Shreema Ningombam , Soibam Haripriya, Chaoba Phuritshbam
Language: Podcast in English.
Interview Location : Manipur and New Delhi in India.
"Tattooed with Taboos" is an anthology that records a specific angst of the times developed within the consciousness of the poets. Circumscribed by the construct of womanhood; enveloped within the halo of love, betrayal and breathing, these poems are located in the setting of a conflict torn society. The poets use the personal as a tool to document the changing frames of the society and practices which seems to be "set in stone" through the metamorphosis of their moods, anxiety, hysteria and melancholy. The poems are experiential as well as reflexive.
You can get this book at INFIBEAM
FindingTheVoices brings voices and story that Inspire, Empower, Educate & Entertain us from people all over the world.. It is a talk show presented by Monica Ingudam with the vision to promote and spread positive, hopeful, inspiring & entertaining stories in the violence-torn landscape of Manipur.
This is your show to promote your talents & work, share your experiences and voice what you stand for, what you believe in, what you want people to know & talk about.
Special thanks to Akee Sorokhaibam and my sweet sisters of M4 Girls who have been a part in the making of this Episode.
This article was originally published at FindingTheVoices.com