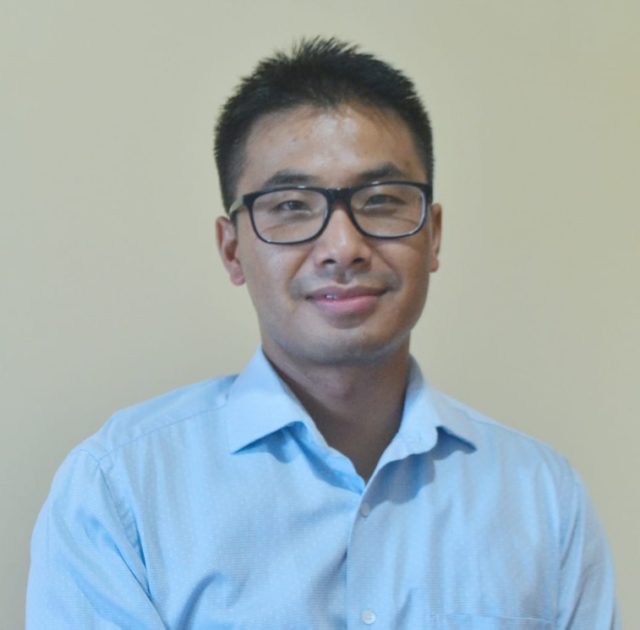 By Urmila Chanam
The 16th edition of State Level Orange Festival begins in Tamenglong district headquarters from tomorrow 16th December 2019 and the Chief Minister of Manipur, Shri N. Biren Singh will open the three- day annual festival organised to encourage orange growers of Tamenglong, enhance cultivation, increase orange harvest and promote Tamenglong Oranges. On the eve of Orange Festival, we spoke to the Deputy Commissioner of Tamenglong, Shri Armstrong Pame, IAS on the milestones and the aspirations.
Can you tell us more about the State Level Orange Festival; what was the main aim of organising it and in the past 16 years how far has that objective been achieved?
Tamenglong Oranges has also been recognised by the scientific community as Tamenglong Mandarin and Geographic Information Systems (GIS) names have also been given accordingly. We had started this celebration of oranges two years prior before being declared as a state level festival. This is the 16th time of celebrating Orange Festival after it's become a state level festival. The speciality of Tamenglong district is known and defined by the quality of the oranges that our district proudly produces. In the last seven years ago, there was an outbreak of diseases and a large number of orange orchards got destroyed but we are glad to inform that it has revived now. This year people will get to witness over 5 lakh oranges on display and sale as part of the Tamenglong Orange Festival after it has been inaugurated by the honourable Chief Minister.
Note: GIS manages and analyses large scale geographic data intended for complicated social, economic, environmental problems and for the solution of these problems. GIS are very important in terms of determining crop pattern, parcel land and suitability of fruit growing and also important for fruit growing and agriculture.
Close to 5 lakh oranges in 328 orange stalls will be displayed and sold in the 16th State Level Orange Festival between 16-18th December 2019
As the Deputy Commissioner of Tamenglong district, what are your aspirations for Tamenglong Orange Festival? What kind of support would you like to see coming from the Central and State Government, and other stakeholders in the sector?
As the head of the district my concerns and aspirations are to ensure that those farmers willing to take up orange plantation should be given appropriate assistance and advice on how to grow. We had decided to go for massive plantation in some identified villages and we will be taking this up in the next few months once the plantation season comes. Another development we are working on is the food processing unit which will be set up under the Hill Area Development Programme through a special package only for Tamenglong district. Once the food processing unit is set up, the oranges that used to get wasted earlier due to failure in connecting the produce to the desired market in time, will now get processes and given out as a different product and ensuring that the farmers get a good price for their labour. The aspirations of the district administration are increasing and enhancing the production of oranges and providing the market connectivity. Our efforts are all focused on these areas and in few years' time we should be able see this materialise.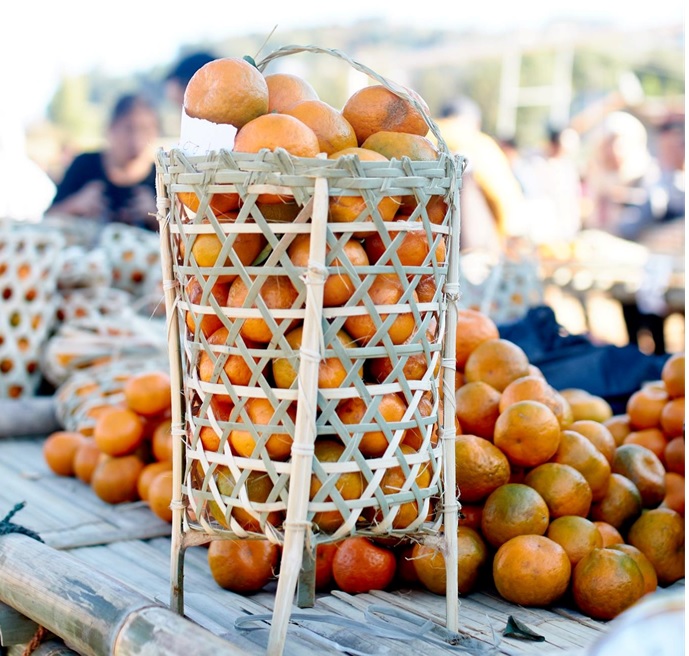 Can you throw light on other agriculture and horticulture products of Tamenglong district? Will these products also be part of the scheme your administration has in mind for oranges cultivation and marketing?
Tamenglong is also known for production of other fruits and vegetables like pineapple, avocado, chillies and others. We had not taken up the plantation of other horticultural products in a large scale apart from oranges but now we have begun to explore cultivation of lemon. Pineapple is growing in large scale in certain areas bordering Jiribam district, in some portions of Tamenglong and Tousem sub-division. From mono cropping the shift to mix cropping is another new effort to ensure that farmers do not rely on just one crop for their livelihood. To give equal importance to other crops and horticulture products is the way forward for Tamenglong. Avocado which is growing well in the villages in Sibilong area. We are trying to employ different mechanisms like drying the chillies; the district administration is working with NABARD and other NGOs to provide solar dryers and other avenues to farmers so wastage can be minimised and products can be preserved and sold off.
What are the other development goals of Tamenglong district administration?
Tamenglong has been the focal point of all developmental projects of the present government headed by the honourable Chief Minister, Shri N. Biren Singh. In fact, one of his pet projects is the Hill Area Development Project. Of all the north-eastern districts, Tamenglong is the only district that will be getting a sanction of Rs.90 Crore from the Ministry of DONER directly. The project has been sanctioned and we are awaiting the first instalment of the project. Under this project we will be setting up the food processing unit, bamboo and cane processing centre, spice processing unit, official's quarters and many other initiatives. With the successful implementation of these projects Tamenglong shall have the basic route of all aspects of development in Tamenglong. When the Chief Minister comes to open the 16th State Level Orange Festival tomorrow he is going to visit one of the biggest water supply schemes in the entire state, Duithanluang Dam, which is being constructed at the cost of Rs. 55 Crore and where 60 percent of the work is completed. It is an exciting time for Tamenglong where all the developmental work is happening. We just have to increase the pace so that people will reap the benefits at the earliest.
Can you share your message for the people of Tamenglong, Manipur and the international community?
Do not think that you are unlucky or you are not blessed because you are here in Tamenglong. Tamenglong is a blessed place, it is our place, we have to own the place and take responsibility to make sure that we build our place as good as any other place. Tamenglong people should continue to work hard in whichever capacity they can and continue to give our best to ensure we come up as one of the best districts in the state and this should be an example to the whole state, country and the international community.
The writer is a, award-winning rural journalist for print and radio.