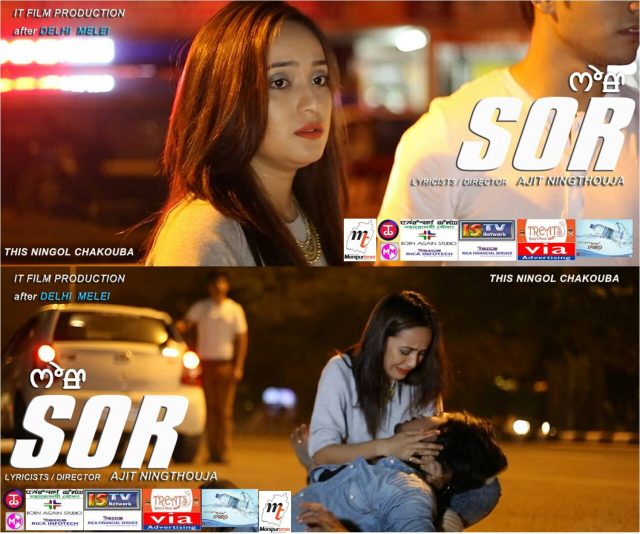 "Sor" means breathe; this film is story of an innocent girl from North East India. When she found a job advertisement by one of the metro city company, her family mortgages their own land to give the deposit money for her job. They hope that if she gets the job, her sibling would have chance to study further and she could able to cop the family burden. The repercussion of the job is that they push the victim into call girls. The film is about how she bravely faces every consequences being a girl.
The film depicts the harassment and unbalanced life's situations of those victim women who have been blackmailed using video tapes captured at dress changing room in the malls and hotels. Also, the movie also will show how Delhi Police North East Cell handles the crime and other awareness programs related to this situation.
Main objective of the production team is to create awareness of luring job from fake company. The team also believes that single girls from NE States would not be another victim again in future.
This is a IT Film Production after Delhi Melei. The film is directed by Ajit Ningthouja.
It is Herojit Naoroibam's presentatio.
Cast : Khaba, Bala, Ratan Lai, Suman
Lyricist/Editor/Director : Ajit Ningthouja
Story & Screenplay : Herojit Naoroibam
Cinematography : Mohon Kangla
Music : Rahul Blue
Singer : Sadananda & Pusparani & Amarjit
VFX : Biju
Make Up : Benerji
Post Production : Ninthouja Films
Publicity Design : Maheiba
Asst Camera : Suresh Melei
Asst Editor : Ibomcha Okram
Asst Director : Momo
Production Manager : Sanayai Narengbam
Production Controller : Raju Ningombam
An Ajit Ningthouja Film
Producer : Bishoya Potshangbam