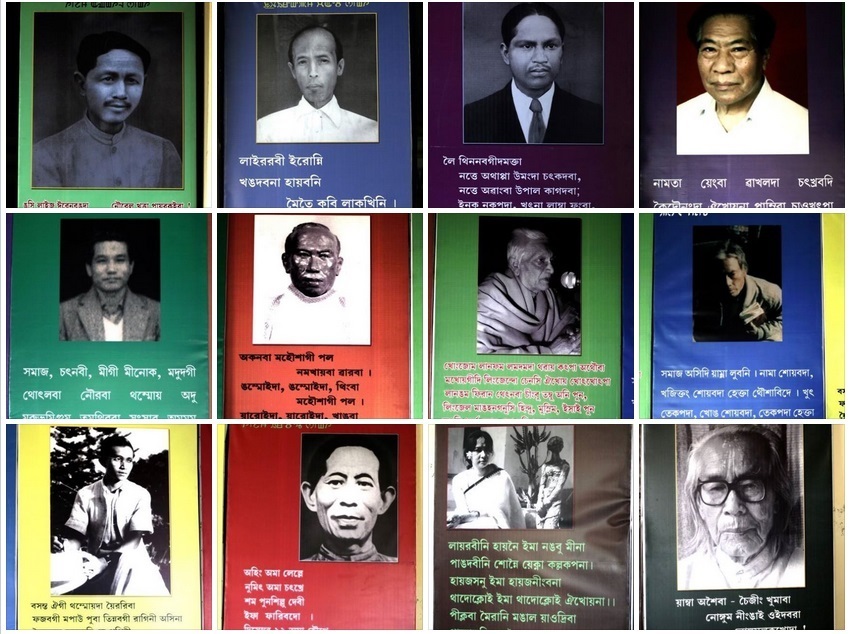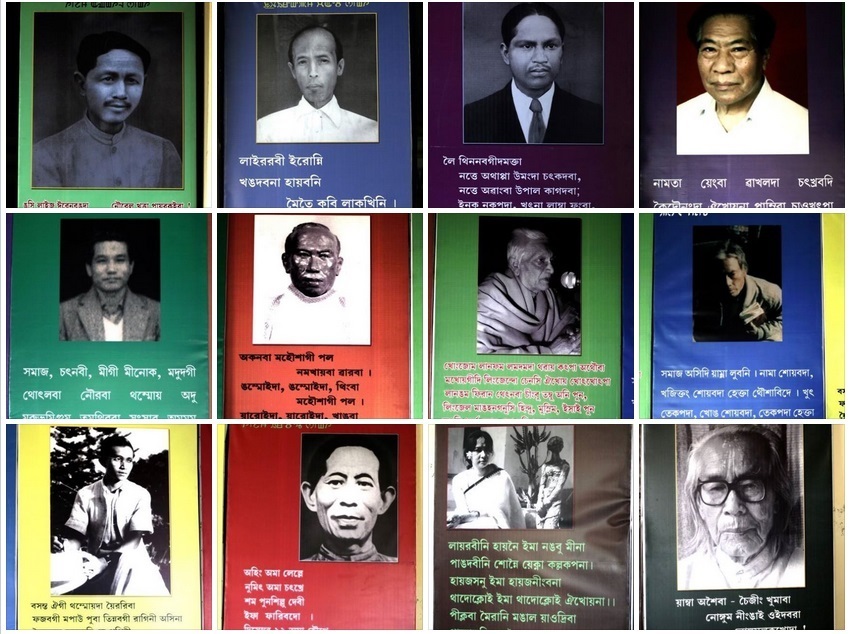 Portraits of 30 legends who have contributed their best during their lifetime in enriching the Manipuri Literature were displayed during the last Literature Festival 2012, organised by Sahitya Academi New Delhi and Manipur State Kala Academi, Imphal.
1)     Hijam Anganghal Singh, 2) Khwairakpam Chaoba, 3) Dr. Kamal, 4) Raj Kumar Mani Singh, 5) Elangbam Rasnikant, 6) Hawaibam Nabadipchandra, 7) Rajkumar Sitaljit Singh, 8) G.C.Tongbra, 9) Pacha Meetei, 10) Rajkumar Surendrajit Singh, 11) Hijam Irabot Singh, 12) Maharajkumari Binodini, 13)Elangbam Minaketan, 14) Nongthombam Shri Biren, 15) Leimapokpam Damodor Singh, 16) Kayamuddin Pukhrimayum, 17) Ningthoukhongjam Khelchandra Singh, 18) Nilbir Sharma Shastri, 19) Elangbam Nilakanta, 20) Rajkumar Madhubir, 21) Chongtham Manihar, 22) Paokhothang Haokip, 23) Dr. IR Babu, 24) Khaidem Pramodini, 25) Arambam Samarendra, 26) Kangjam Padmakumar, 27) Arambam Darendrajit Singh, 28) R.K. Shimrey, 29) Hijam Guna Singh, 30) Kalachand Shastri, 
Saratchand Thiyam and members of Manipur State Kala Akademi, Imphal and Sahitya Akademi, New Delhi, delegates, volunteers are also seen in the photo story.
Favourite quotes from the legends are also written along with the photo portrait. The festival helps promote literature and honouring the people who have dedicated their life in bringing up the literature pieces is a great deal.