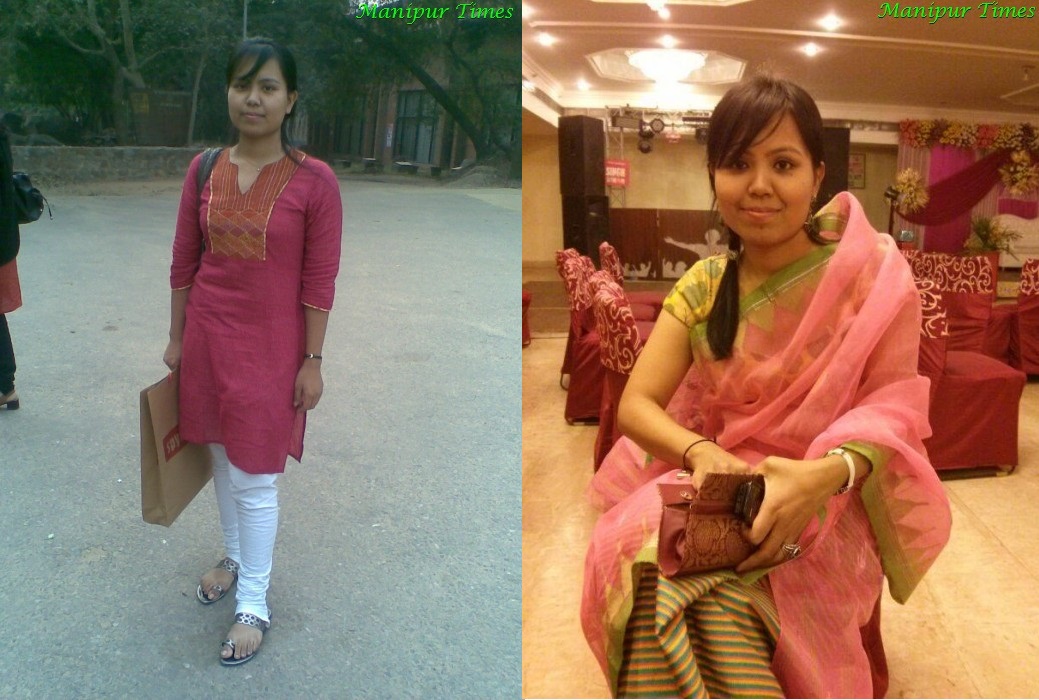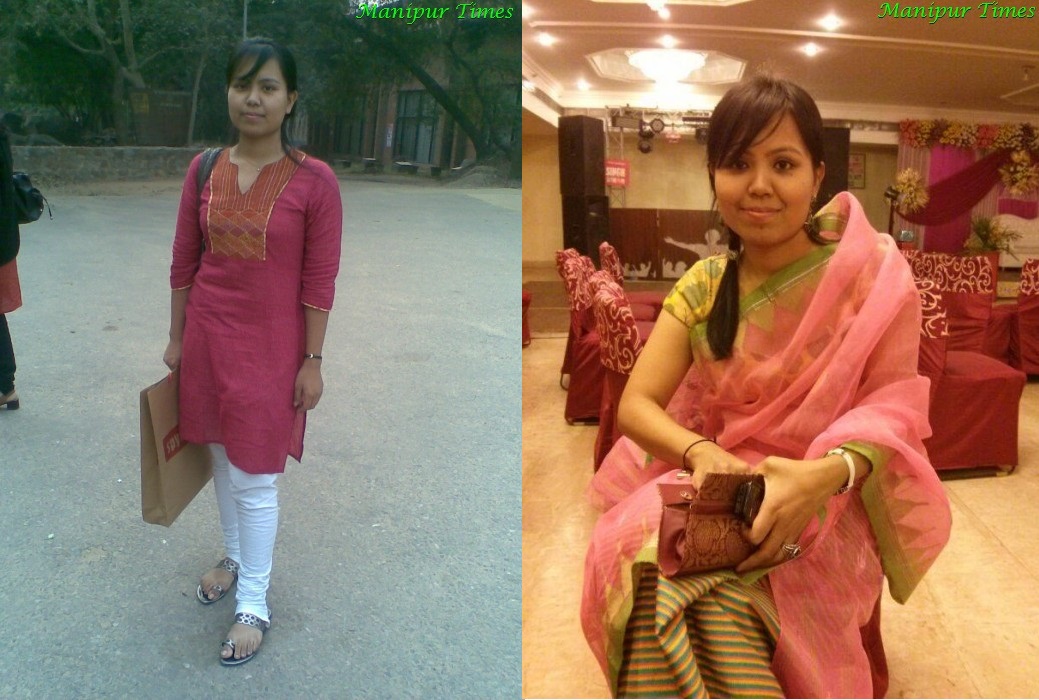 Success is most often achieved by those who don't know that failure is inevitable. Nobody is obliged to follow the path of success in darkness but to cut the rock out to make the path of sunshine. Twenty six years old Rajkumari Tulsipriya is one among the few who breaks the ice of inalienable by scoring second position in Indian Economic Service, 2013. She was born to RK Chittaranjan and RK ongbi Chingtham ningol Taruni Devi hailing from Haobam Marak Chingtham Leikai, Imphal.
Inspire to choose Economics rather than becoming Doctor or Engineer
Tulsipriya is the eldest daughter of five siblings, three brothers and two sisters. Upto X Standard she did her schooling at Little Flower School and intermediate in Delhi Public School Mathura Road, RK Puram. After graduating from Miranda House in Economics honors, she then completed MA in Economics from Jawaharlal Nehru University in 2010. She was truly inspired to study economics by her senior, a Manipuri girl, who studied economics in LSR, Delhi, showing her the prospects of the subject. As done by our typical parents, she was advised to choose a science subject and go for either Doctor or Engineer, as if there is no other option in life.
The stepping stones towards her goal
During the MA final year she attended a corporate placement in which she was offered a campus opportunity to work with Target Corporation, Bangalore. She worked as Business Analyst for 2 and half years in the US based corporate firm. Although,she never let go loss her dream of becoming a civil servant. Answering to MT of why she work in the corporation and quit, as working in a multinational company is a credential platform of life; she says, she had to create a financial sound environment to put more labour of her long aspirant dream. Tulsipriya quit her job in October 2012 to study for IES examination. Meanwhile she appeared UGC Net JRF in December 2012 and was qualified, further she enrolled herself for M.phil in JNU in 2013 as another option.
The revealed secret of her achievement
Pursuing M.Phil in one side and studying for IES on the other were never a complicated work to her. As whatever taught in the class for the degree were more or less similar to the syllabus of IES. It was all about economics. Lending her opinion she said that one's social background, economic conditions and educational background is a deciding factor to some extent, but the most important factor is what you want and the amount of hard work you put in to acquire the same. Further Tulsipriya stated that there is no secret thing of success, the most important thing is "hard work" and she never compromised with it. Achieving something significant depends on self realization, self respect, punctual and following a strict routine of hard work. 
IES is her choice for a meaningful implication for the nation
Tulsipriya made us proud by securing the second position in IES in her first attempt within a very short period of time. Though she had a lucrative job definitely but she chose to sit for Indian Economic Services because it is what she has always wanted. Having studied Economics for 5 long years, she believed IES is a natural choice and it provides a good platform to apply the acquired knowledge in real life situations that would have meaningful implications for the nation. Belief in herself, she had given 100 % contribution for three continuous months towards preparation for that examination.
Stating to MT, Tulsipriya says, "the credit on my success goes to my late grandfather, RK Mangolsana Singh". Her achievement was his dream and she completely dedicate to him. If she were failed in her first attempt, she would not have given up going for the next, she recounts to MT.
RK Tulsipriya - Indian Economic Service 2013
Hard work and self study is the top priority for those who are self conscious
Regarding the preparation, she narrates that there is no much coaching center for IES in Delhi as do for Civil Services, so she collects the materials according to the given syllabus of IES and went for self study following a tight schedule and proper routine. She does not want to suggest for coaching classes if you can motivate and realize yourself. Self motivation was her strength and hard work was her weapon to get through IES, she recounts.
Giving an answer to the education system in Manipur, Tulsipriya says, she is quite satisfied with the education provided by the Little Flower School and many other schools. She would not be regretted if she were studying her higher secondary in Manipur. But for higher education, it seems we do not have enough infrastructures to retain students from going outside Manipur.
Words for the future aspirants
IES is a restricted Service rendered to economics students and for those who want to opt a career in economics, IES is one of the most prestigious positions. IES is not an impossible thing, whatever in the syllabus is what we studied in five years of higher education. The only message I can give is "Follow your heart and give your best come what may. You will certainly achieve your goal sooner or later. Never give up", says Tulsipriya.
Vision as being an Economic Advisor
Identification of short term revenue generation opportunity sectors and explores to fullest will surplus our economy. As we know that Manipur is economically backward state and to improve we cannot fully rely on infrastructure as it is time consuming action and need huge budget. Promoting Manipur tourism, which is still an unexplored section in Manipur, will generate income and we should go first for such short term income generable sector.  It is a buoyant sector and if it is explored then the roads, Hotels, Power, Entrepreneur and infrastructure will definitely grow.