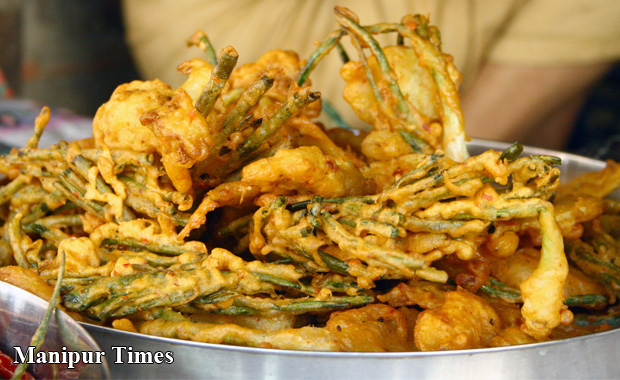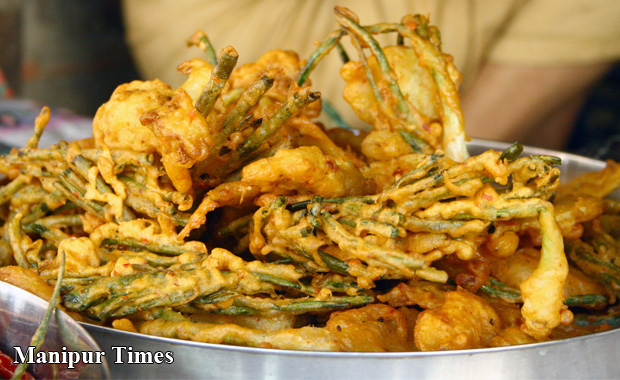 When people talked about mouth-watering food items of Manipur, the tasty bora is one among the State's indigenous delicious snacks. Though one can prepare bora at his respective home place at any time, the taste differs according to its preparation.
From earlier times, bora prepared in Nambol market is popular for its taste. The place is famous since the shed in and around is occupied by Bora Stalls and is bora centric.
NambolBazar not so far and not so near from Imphal is also a place where youths and elders drop by to pick up fresh vegetables and local fishes.
KonjengbamIbecha (45) of NambolHeikrujam is one among many who prepares and sell bora since the last ten years in the market.
According to her, most of the women bora vendor in the market usually earns a profit of around Rs 800 to Rs 1000 or more on a daily basis.
Sharing her experience, she asserted that this business enable her to support her family in various ways. Consistently, a bora vendor can easily earn Rs 20,000 per month.
Normally, a women bora vendor sellsbora worth Rs 2000 to Rs2500 every day. At the time of customary festival like Moirang Lai Haraoba or KhorifabaHaraoba, the marketing capacity reached up to Rs 3500 and Rs4000 or more per vendor.
"We can earn more than a government employee but this business consumes lot of physical energy and time. We are working here from 10 in the morning till 7 or 8 pm", said KonjengbamIbecha.  
Some of the raw-materials used by the women bora specialists are besan, salt, pepper, edible oil etc. Small quantity of HingandJeera (Cumin).
Bora made of potato, cauliflower, kopkha, esingtilhou(spring onion), khajing(Prawn), Brinjaletcare available in the Nambol Bora Zone run by 25 hardworking and enthusiastic women.
Esingtilhou, khajing and kopkha bora are prepared in lesser quantity at Nambol Bazar. Normal consumption of the raw-materials per day for a single vendor is about 4kgs each ofbesan and potato. A bora vendor consumes a packet of 15 litre edible oil in three days' time.
Daily consumption of firewood is about 20kgs. Since the most expensive raw-material is khajing (local prawn), khajing bora is being sold at higher price. It is followed by Kopkha and esingtilhou (spring onion). Collectively, a bora seller spends Rs1200 daily in raw material.
"The taste of Nambol bora is so delicious and I felt like coming here again. The atmosphere is lovely. I felt an aroma here. It is cosy, the food is served hot. A cup of Red Tea adds to a day snacks." says L Ranjan a youth who was having a fabulous time munching the indigenous oil dip cooks. 
Every time people cross Nambol area the tasty hot bora comes in their mind. School going children, young men and women, elders and family are seen making beeline at the vendors in the evening and day time. The place has become famous and the women had earned a name in delicacy. Besides the earnings the regular work has gained many friends and they enjoy a campus life in the circle of women earners. Their life is happening and working.
 With little investment from the concern or stakeholders, the place could be a hot spot even for the tourists to stop by for a plate of Bora and a cup of red tea.
One comes across hotels in every locality, seen busy in preparing Bora and customers waiting for their turn to have it. Manipuri's are fond of bora and the love for it has become a source of income for many.