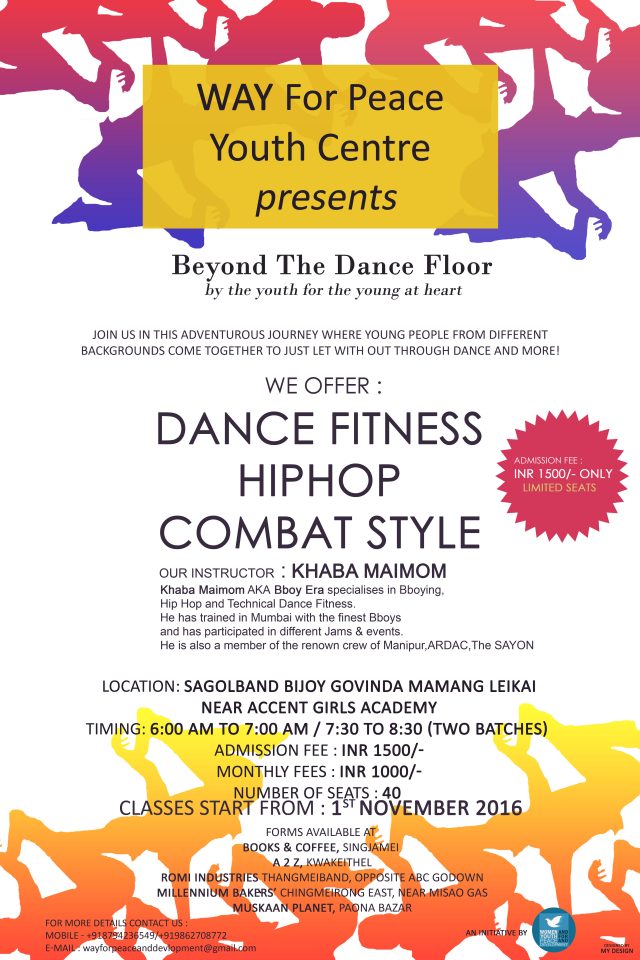 Women and Youth (WAY) for Peace Youth Centre is bringing different youths from different parts of Imphal together where they not only learn and practice dance and encourage fitness but also provide a platform to interact, discuss and do many other activities together.
The classes offered are:
DANCE FITNESS
HIP HOP
COMBAT STYLE
Forms available at different outlets in Imphal. Details in the poster below.
Collect the form and submit the completed form at the office of Women and Youth for Peace and Development, Sagolband by 31 OCT 2016.
There are 40 seats and classes start from 01 November 2016 so don't forget to register ASAP!
Admission Fee: INR 1500/-
Monthly Fees: INR 1000/-
LET'S SHAKE IT UP!