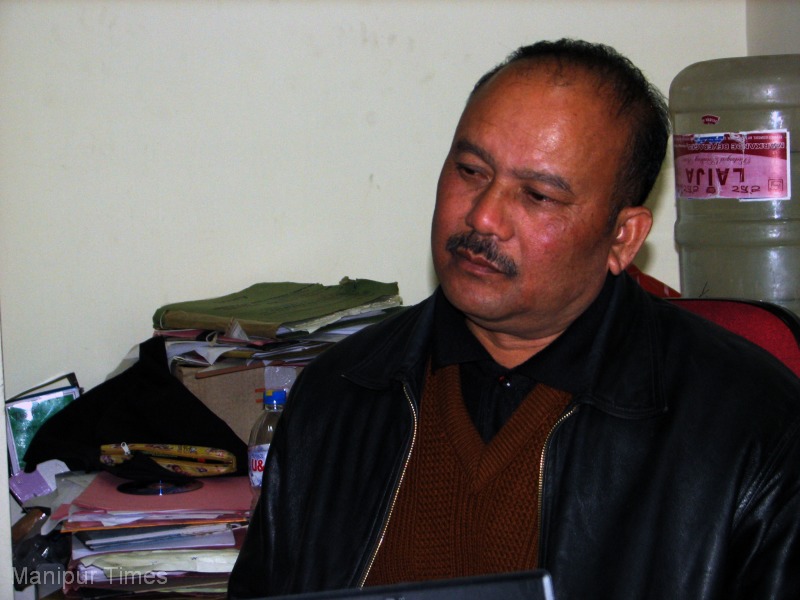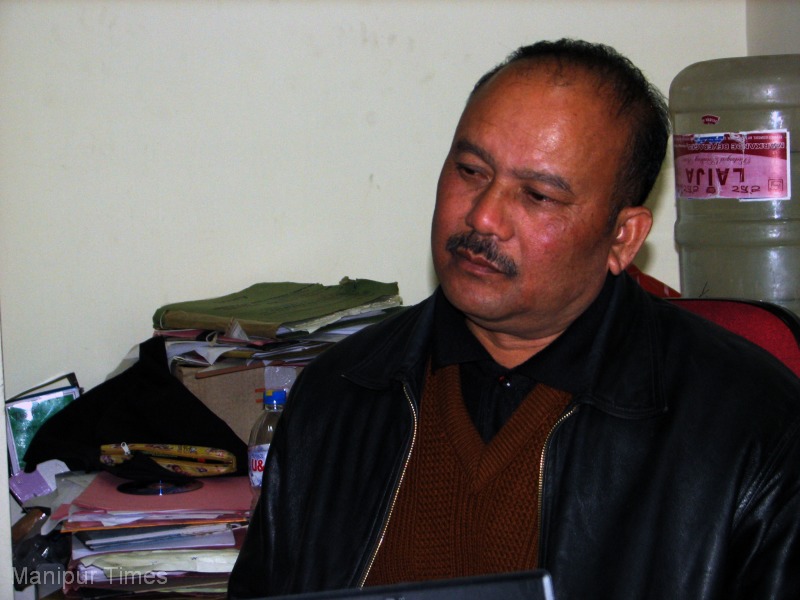 "Children hardly find the opportunity to watch children films. Our children are watching only the general movies. In the context of Manipur, there are no other children films except Aribam Shyam Sharma's film "PAARI", Makhonmani Mongsaba's " YENNING AMASUNG LIKLA " and some other animated films. Film producers hardly invest on Children films for fear of losses. Producers can't produce films without some financial package of the Govt. Giving a chance to the children for watching good children films enhance the morality of children and it is the main objective behind conducting such film festivals", says Ronel Haobam, a Manipuri Film maker who was attending the 4th Children Film Festival organised by Children's film society of India, New Delhi, an autonomous organisation of Ministry of Broadcasting, Govt. of India and Manipur Film Development Corporation Ltd.
 Film Schedules:
Indira Cinema Hall, Kakching:           3rd and 4th Feb 2013.
Mira Talkies, Moirang:                                  5th and 6th Feb 2013.
Dinesh Nayge, Distributor officer of children film society of India who came down to the State specially for the festival speaking to Manipur Times expressed that such film festival is organised under a Ministry Package to give the children of India for watching good children films having moral and healthy ideas.
The film society stocks more than 200 good children films in its Library. All the films in their library are directed by internationally renowned film makers says Dinesh
Children Film Festival is a yearly event and it is the 4th time in Imphal. In a year, the society organises children film festivals in about 60 to 70 districts of India.
Almost films being screened in this festival conveys the message of the importance and love for wildlife by Children.
Synopsis of some children films being screen presently at 'the 4th Children Film Festival Manipur –
Aribam Shyam Sharma's Film PAARI :-
Pari and Tolen are close friends. Tolen's father,Mani  is the caretaker of the Guest House of the National Park. Pari's family are fisher folk. The friends roam around the park observing wild birds and follow the Sangai (the Blow-Antlered Deer, an endangered deer species). A research scholar, Doren comes to the park to study the Sangai. Mani introduces Paari and Tolen to him and they help Doren in his research. Mani got transferred to Imphal's Zoological garden.
 Paari feels very lonely and loses interest in watching birds and wild animals. One day, he finds a wounded bird, he nurses it and when it recovers, he set it free. This makes him happy. Paari goes to Imphal with his brother and meets Tolen, but he is not happy at the sight of the birds and animals in bondage. Back home, Paari is watching a Sangai family and spots a hunting trap, unaware of the danger, the Sangai move on. Paari rushes to save them only to be hooked in the trap. He loses consciousness and dreams that he turns into a Sangai.
 Romulus Whitaker's  Dost Magarmachch
In a cyclonic storm that lashes Tamil Nadu, a crocodile about to lay her eggs, finds refuge in a coastal forest. Ramu lives in a nearby Valyar Village with his sister and mother. He is regarded as strange because he loves animals and prowls the forest in search of them. Ramu gets to know the crocodile, and watches her prepare her nest and lay her eggs. He is enthralled by the tender care with which she takes care of her young ones. The villagers came to know and started planning to kill the crocodiles. Ramu and his sister try against all odds to save them. Just when all seems lost, the other children spurred on by Ramu's concern, assist leading the crocodiles to an escape route. Ramu is sad to see his friends go, until he sees one last egg burst open and a baby crocodile emergeout of it.
Mukhesh Sharma's  Anokha Aspatal
Anokha Aspatal is the story of an old woman, Amma, her grandson Gagan and their relationship with the wild life around them. Amma is an instinctive conservationist. She is famous for treating sick and wounded wild animals. The grounds of her house have become unique hospital for the animals. This is Anokha Aspatal.
On the opening day when Manipur's renowned film maker Aribam Shyam Sharma's film PAARI was screened around 700 children including their school teachers and parents thronged the MFDC Auditorium.
Different films were shown thrice a day. And turn ups were exceeding 500 plus every day.
Ronel expressed that many Schools have send their kids to the MFDC Auditorium for letting the children watch the good films which they do not see very often.
Eleanor Lindo's Touching Wild Horses (US), Thomas Borch Nielsen's Sunshine Barry and Disco Worms(Denmark), Gautam Benegal's The Prince and The Crown of Stone (West Bengal), Romulus Whitetaker's Dost Magamachch (Tamil Nadu), Mukhesh Sharma's Anokha Aspatal (Hindi) and Shashank Shankar's Rhino(Assam)  were screened during the festival. In the series two of the films are animated movies.
Unavailability of large numbers of children films is the violation of the children's right to watch films says Ronel Haobam.
The film festival was very promising as number of film enthusiast turn up including numerous film makers and in future many film on children might come up.