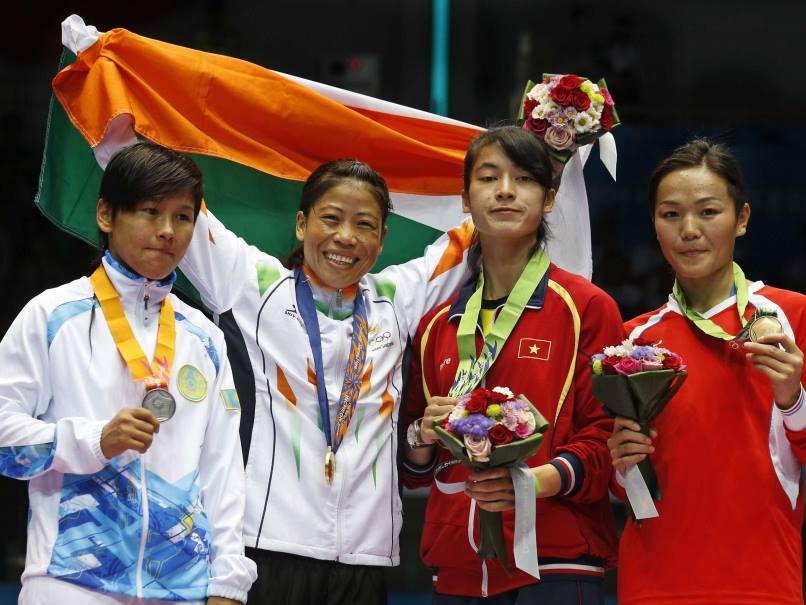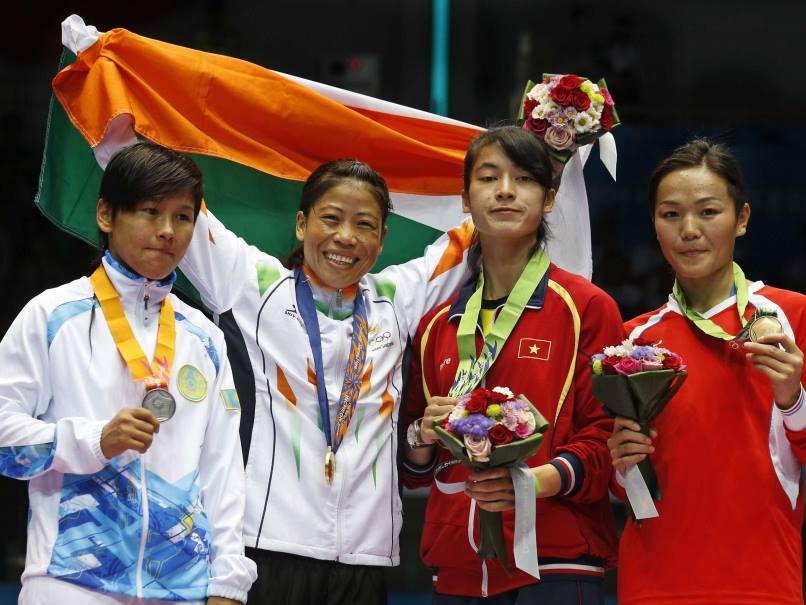 Literate or illiterate, wise or stupid, bad or good, child, youth or old-aged, a woman is known as numei in Kukis. She is generally known by numei nature of her strength in obedience, kindness, softness in voice and body. The term 'tah-chanu' combination of two words; tah meaning truth and chanu means daughter. True-daughter known as tahchanu is traditionally use slogan that stimulates her inner self-esteem spirit of self-willingness tawmngainu as a woman for growth and prosperity. Numei is born woman to learn, care, nurture and to preserve humanity towards growth and prosperity.           
Recently recorded and the well known numei people-of-tribes during the end of 20th century and this early 21st century numei feminism of the tahchanu frontier is, no other than the Mangte Chungneijang Mary Kom also known as MC Mary Kom.
Born on 1 March 1983 at Kangathei in the hill land of Kom locality, Churachandpur district of Manipur. Her parents, Mangte Tonpa Kom and Mangte Akham Kom, worked in jhum fields. Born and brought up in her khankho way of village life. She completed her primary education from Loktak Christian Model High School, Moirang, up to her class VI standard and attended St. Xavier Catholic School, Moirang, up to class VIII. She then moved to Adimjati High School, Imphal, for her schooling for class IX and X, but was unable to pass the matriculation exam. Not wishing to reappear for them, she quit her school and gave her examination from NIOS, Imphal and graduation from Churachandpur College.
MC Mary Kom, or simply Mary Kom, entered into her passionate field of Games and sports. She is an Indian boxer Nicknamed "Magnificent Mary", She became champion in first stage of the ring, state level of Manipur, then national level of India and also became six times champion in the Asia level Olympic. She is the only Indian woman boxer to have qualified for the 2012 Summer Olympics, competing in the flyweight (51 kg) category and won the bronze medal. She has also been ranked as No. 4 AIBA World Women's Ranking Flyweight category and Gold Medalist of Asian Game 2014.
Ms Kom wrote an auto-biography called Unbreakable (2013) and was portrayed by Priyanka Chopra in the film Mary Kom (2014). Kom also has started a female-only fight club at Imphal to teach girls to defend themselves against sexual violence in India. To spread her academy all over the country Mary Kom wants Priyanka Chopra to become its brand ambassador.
MC Mary, on her way of Holy-Marriage, she is found to be the upholder of her custom, culture, tradition and religion. In her traditional way of equality between man and woman, she hails her true numei tahchanu khankho way of life. It is because, on her way to marriage, she was send-off from her home according to wish of parents and got married for life to the chosen husband, Pu Onler Kom's traditional way of life. They are blessed with three children and became a mother of three sons.
Her parents and social structure may not always appreciate for playing game even during her motherhood. However her inner self determination and commanding spirit of her tahchanu's spirit of courage, self determination, zeal, self-esteem and self-willingness to face challenges of odds, she struggled to shine for her country India to the world.
On her way to succeed, MC Mary Kom did set tears of pain, suffering, abuse, discrimination and the like. But her inner self commanding tahchanu's spirit of courage was strengthened by her faith of God Chung Pathien (Above Holy Father) seen in the Christ, Jesus. Overwhelmed by her strength of God's blessed stamina, she even used to cry out of joy in victory. Her popularity became a source of courage and challenge for the Kukis' numei of Indian women.
Her story had been popularly filmed MARY KOM and now she is recorded frontier, pioneer and deem fit to be honored as 'The Star of Tahchanu' for the new trend. Because she is the true woman of numei who hails numei feminism of the tahchanu for getting married in khankho way of life, with due respect and honor to her custom, culture, tradition in collaboration with religious life. She has three sons and well shattered. In her profession, she is the pride to her God, herself, her husband, her children, family circle, for her People-of-Tribes and she is now an icon of Indian nation as a whole.
May God continue to bless her in her future career and determination!
---
Ngamkhothang Haokip at Delhi is the Author of the book: The Kuki Worship Service towards Community Transformation ISPCK  New Dehi 2012 and a Chaplain of KWS-Kolkata (2011-2013)