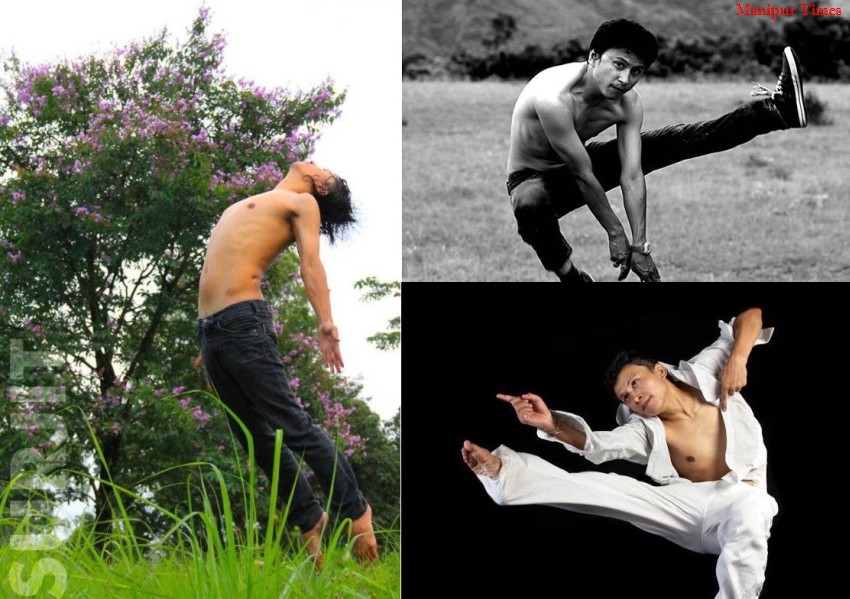 When our body touch something it reflects our mind and we move. Our body and mind are always together. We have learned to bath inside the womb of our mother. When the conceived mother is not happy the foetus felt it. Dance is about how we keep up the senses. We are born as a dancer.
Dance Therapists – I myself is in H2H an open Ngo.
"Some of the traumatic widows, orphans, trafficked kids, and loneliness people do not want to make friend with other individuals as they felt numb. Efforts to transform them with some step of dance are challenging.
Playing around with balloon while not thinking about dance but to focus on where the balloon move and getting engaged is good. It is where the numbness of the traumatic victim fades away slowly. Making them move spontaneously in ease mind is a lot of lift towards happiness.
Rooms packed with individuals who do not want to make friends are spontaneously allowed to touch each other's bodies through spontaneous movements. The body touches make them feel closer.
Playing with mud or clay making is another Therapeutic movement.
I have to understand the history of my subject who is in depression and choose an activity and start out slowly. It is like a kid choosing the candy he likes. The crying kid began to smile after taking that sweet.
Even from normal individual body, if one sits in front of the computer all the time. Our backs began to ache. We human are being mobilized by the electronic gadgets at the current trend.
We are moving beings, the body speaks. Our body needs rest, it needs movement and we have to listen to it. We need to massage our body. Our body needs care and that's where dance therapy intervenes. We keep intact the sense. When we dance we move our whole sense'' explained Surjit.
Earlier days
"I spent a naughty childhood and grew up watching American Ninja and often acted like one. I was operated twice in two years. Like in Ninja character, I use to run on the wall and jump down. That was when I attend Standard 1in School. I use to choreograph fights too says Surjit.
We are the first TV owner in the locality. While many come to watch TV at our residence, my favourite watch was 'I am a disco dancer'. At one point of time our family open video parlor and I was exposed to lots of entertainment videos. My dad loves music a lot.
I take part in dance, music, and debate during my high school days. After my 12th standard, I was into sports like badminton and race.
After my hotel management course in IFCT Ram Institute of Hotel Management and Catering Technology, Dehradun I came to realize that I have no interest in it.
Contrary, my interested in dance grew. During my B.A Choreography, Maya Rao, Director of the Institute put me into ballet. I trained my body and I was tuned.
As a professional artist I started performing from 2006 onwards.
In the initial stage of my experience in Contemporary Dance at Gati Residency, New Delhi, I was totally new and I made a fusion with some moves from Manipuri dance and Kathak.
But I learnt a lot from the mentors in Gati Residency and it changed my course of career.
To me contemporary dance is a kind of development. It brings out the capability of innovation. It can also go down deep to the root. Human have the capability to sense and predict the weather. They sense the weather until electronic equipment invaded them. We need to awaken that sense of our body. We need to connect to our body'' says Surjit.
"When I taught the kids the tactics of connecting to our body they were quite amazed. It makes me feel good.
Ordinary people who do not know contemporary dance, after seeing 30 minute performance expressed that they feel happy. This is my understanding of contemporary dance continued Surjit.
Residency
"Residency is like 12 weeks where one stays day and night doing research. Saturday and Sunday were off days. We have to research on our project. They gave mentor, they gave special classes, and we discussed a lot.
We have international mentor who came down from aboard. We share our emotion, our peace, we share on how we can develop, we share about dance, it is about learning from each other and we develop our own piece.
Since it is a research, they give honouree, studio, and space for the performance. We usually show our piece of the Residency on concluding day' narrated Surjit.
More on Nachom
I have been training five students since 2008, they have performed in New Delhi at the national level so far. There were so many kids in the earlier days, now they have focused on their studies as they grew up.
On Saturday and Sundays we perform Yoga session. If someone love dance passionately they will come to me.  Students come and go.
There are lots of good dancer in the world. It is about the concept in contemporary dance. I incorporate and taught ARDAC Dance group with a theme dance.
If you exhibit some issue from Manipur in your dance it will be totally different from other.
If I dance Khamba Thoibi it will be very new to the outside world. The Costume is beautiful but they will not take the concept is my believe.
 Nachom Kindling is another small venture I did. Gojao Nickson a popular B Boyer from Manipur came with an international renowned Korean dancer for appearance in Manipur Tourism Festival 2012 and I sponsored his to and fro flight from Delhi from my own pocket.
 I often put Heiya Hei voice in my dances to give a touch of Manipur" continued Surjit.
Contemporary dance in India.
Contemporary dance is new in India. In India it is hard to get an entry as there are 8 classical dances in the nation.  In Manipur also the Manipur classical dance is rich and I find it hard to make an entry. People see Contemporary dance as Western dance. They do not see the concept. It is the showing of one's capability of the body.
In classical dance different anatomic personality have to dance the same dance, like a fat and thin person subjected to dance the same thing but it is not in contemporary dance.
You have different energy and different volume of weight and your individual comfort in dance need to be opined. In the name of western origin it got rejected.
Even a classical dancer has become a contemporary dancer nowadays.
Surjit Nongmeikapam – Contemporary Dance Gallery II
Photo Credit: Courtesy of Surjit Nongmeikapam
Dance films
Realms, Underline and Black Pot and Movement
Realm
We shot at a muddy Langol paddy field when I came back from Gatti Residency with Manipuri film makers like Barun, Chaoba and Akee.
Underline
Underline is a yellow line project in a Residency at Delhi. Swiss filmmaker Frederick Lombard shot me performing at Nizamuddin Railway station. We choose the station out of three public spaces. We read the atmosphere and depicted the happening there. People think we are mad. We got surrounded by 50/100 people.
I called my dance Underline because train goes under a line like the train moves. In the movie there are lots of ambience sounds like in the train
In the railway station full of Iron rod steels. I become like a train and I try to balance with sound of the steel friction from the running train narrated Surjit.
Attended Residency at :-
Gati Summer dance residency 2011 in New Delhi
Yellow Line project 2011 in New Delhi
Attakkalari International Choreography residency in Bangalore 2012-2013
On the future of contemporary dance
One needs to find contentment. Not every academician gets a job so is the dance profession. There are superstars in dance, you need to find happiness. If you have 10 rupees you have to know how to use those 10 rupees. If you want more you will suffer. It depends on you. If you took serious in one's profession, it is always good.
Any prospect of contemporary dance in film industry
Contemporary dance is not commercial. In films producers want their own way. We have a different market.
As a skill art we need contemporary dance. Dance could be therapeutic for all walks of life.
On What Dance gave you.
It gives me awareness and makes me Hygienic. I know how to tell to other people the usefulness of dance.
Surjit is a trained Kathak , Kalaripayattu, Manipuri, contemporary dance and Thang-ta-martial arts form. Surjit is learning many other movement styles from different Mentors till now and Contemporary dance is a continuous learning form of art.
 Concluded.